WHO WE ARE?
PAMOJA TOURS & TRAVEL COMPANY LIMITED:
To begin with, Pamoja Tours and Travel is a safari-based company with a knowledgeable employee base that turns every safari into a lifetime memory. A diverse selection of our sample safaris positions us to champion in discovering the beauty of Africa's Wilderness.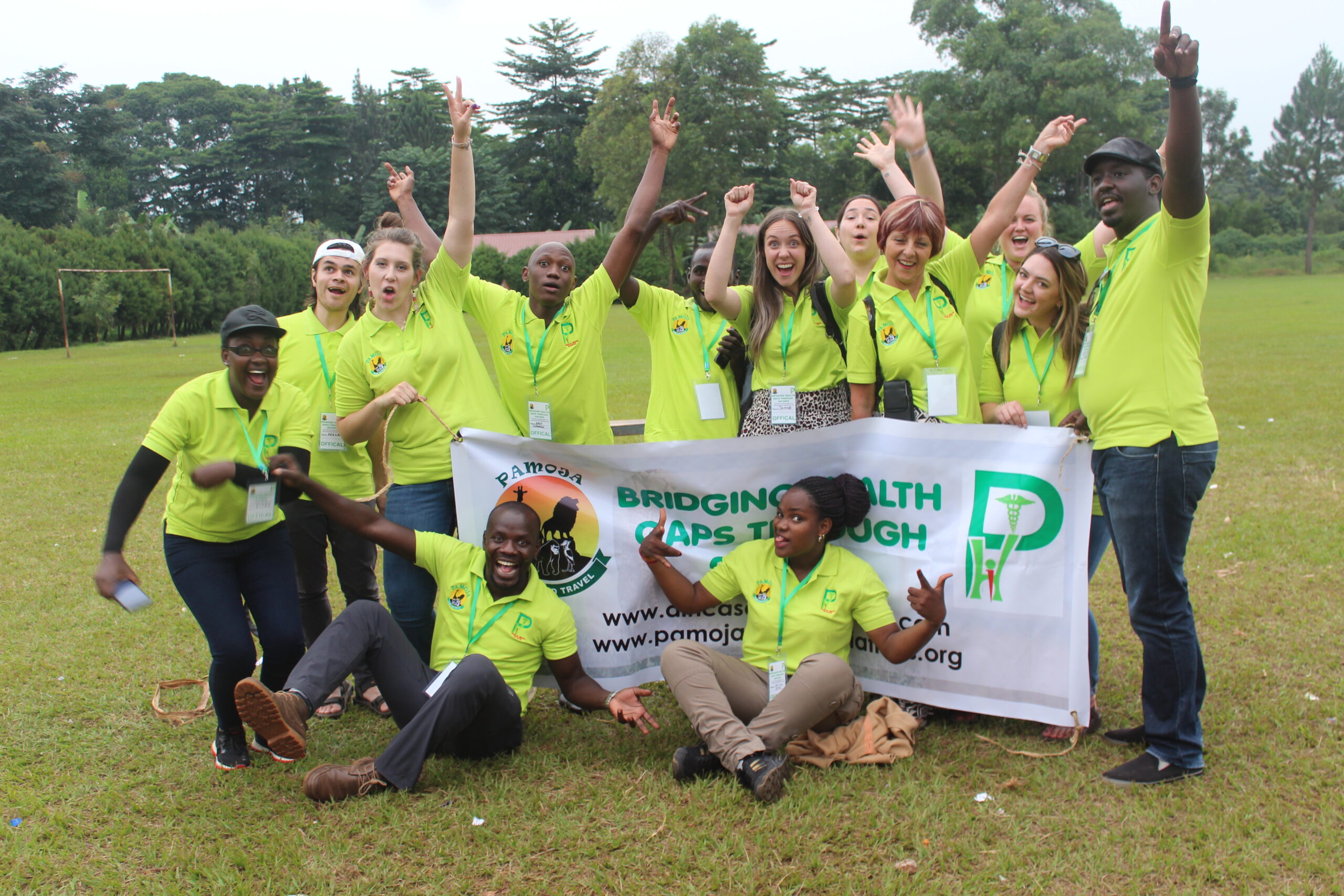 Our Tailor-Made-safari nature enables us to clearly understand our client's interest. This also aids the amazing test of Africa's adventure.
Additionally, our company was registered in 2013 with the Government of Uganda and is thus based in Uganda.
It is important to note that Uganda is referred to as 'The Pearl of Africa' as Sir Winston Churchill named it during his discovery safari in 1907.
Furthermore, the word PAMOJA is a Kiswahili word that means Togetherness.
That said, our dedicated cohesive team of skilled guides is staged to aid your itinerary plan. Therefore, you will become comfortably connected to the sights and sounds of Nature.
---
MISSION STATEMENT:
To be the most preferred safari agency with safe and comfortable services that meet and exceed the expectation of our clients.
VISION:
To offer affordable safari packages with professionalism, credibility and transparency to meet standards and develop the tourism industry as we go discovering the beauty of nature.
VALUES:
Pamoja Tours and Travel is built on the following core values:
Integrity, Timely service delivery, accountability, professionalism and comfortability
OUR SERVICES
Tailor-made Safaris, Fixed safaris, Country Combined Safaris as well as the Pamoja Health Initiative
---
TYPES OF SAFARIS
Gorilla Trekking, Chimpanzee Trekking, Golden Monkey Tracking, Canopy walk.
Wildlife Game Drives, Honeymoon Safaris, Group/family Safaris, Mountain Climbing Safaris.
Birding Safaris, Fly-in-Safaris, White water rafting, Quad biking safaris, Horseback Safaris, Hot air Balloon Safaris, and Lion/ predator experiential tracking.
Gorilla Habituation, Chimpanzee Habituation, city tours, Sport fishing Safaris, Biking, and cycling safaris.
Wildlife filming safaris, Ziplining Safaris, Bungee jumping safari
Kayaking Safari, Cultural Safari, Agriculture safari
Education exchange safari, Boat cruise Safari, Walking safari etc
SAFARI DESTINATIONS WE COVER
Uganda, Rwanda, Kenya, Tanzania and Democratic Republic of Congo
Our Company Slogan: Safaris that bridge health gaps
Additionally, when we promise to deliver, we mean;
"Doing exactly what we say we are going to do when we say we are going to do it"
Why Choose Pamoja Tours & Travel limited?
5% of the profits go to charity. Pamoja gives back to the community through its 5% share of the profits. This is to outstanding vulnerable and marginalized people in an organized association, NGOs, etc.
Reliability and trustworthiness: Pamoja has trustworthy and reliable tour guides. They are ready to work together with you to deliver quality services.
Comfortable safe mileage: Pamoja also aims at providing the most comfortable safe mileage to its clients so as to meet their satisfaction.
Hospitable employees with broader knowledge about Uganda: Meet our hospitable guides all determined to make it to your travel destination. Additionally, the guides are fluent English speakers.
Affordable quality services: Pamoja exists to offer pocket-friendly safari packages which are of good quality to suit your taste and preference.