Aruu falls
Aruu falls
Aruu falls are located in Northern Uganda in Pader District along the Gulu – Kitgum highway. Travelers to or from Kidepo Valley National Park usually branch off to visit these glorious water falls.
In Agagura town just after Aswa bridge, the drive takes about 15 minutes on a dusty road to reach these spectacular water falls. Aruu falls are one of the places you must visit for a breathtaking experience in northern uganda. The magnificent falls looks so amazing as the water falls over the rocks as you view them from the bottom.
Just as you reach the entry point of the site, your ears drive faster to the sounds of the falls down. These falls in are in the Acholi and Lanyi region with a number of the surrounding villages including, lacee, Okello Gem, Lanya Kweyo, Akweyo etc.
The waters of these falls set from "Agago" in Agagu district, where they connect to Pader district.
Activities to do or engage in while there
Rock climbing
The only way to reach the bottom of the falls is through climbing down, and up through the rocks. This makes rock climbing at Aruu falls a must do activity while at the falls. However, the rocks are so slipperly but there are guides to help you as you climb through the rocks. Rock climbing against the flowing water is the most exciting adventure at these falls though requires some energy.
Swimming
After reaching down the falls, there are numerous natural-ponds created by rocks where you can swim in very cold water. Swimming in this water makes you even forget your in the dry lands of northern Uganda. The management offers guides to take you around, but ensures you swim with caution since your swimming through rocks.
Waterfall viewing
Soft and cool, it's the easiest activity done by those with height and weight issues and don't wish to hike. Guests usually stand up on a raised ground/ rock and view the splashes of water from above and they take endless pictures and records multiple videos. Some may think it's a waste of time, but viewing alone may last more than an hours while relaxing. There's another cool point at the top where some people step in the flowing waters and have some drinks as they cool off from the to much sunshine.
Picnics and retreats
Since the area is cool and free from noise, you can rest and set up a picnic point where you can have an evening meal or a sun downer. You can observe the sun as it sets in the evening and have a time with friends and family to take through.
This is an amazing site for camping as well.
The falls attract some few bird species that roam around that you can sight on your visit to the falls. Some of these birds include: the weaver birds, the horn bills, stone chat birds, African wagtail and many others.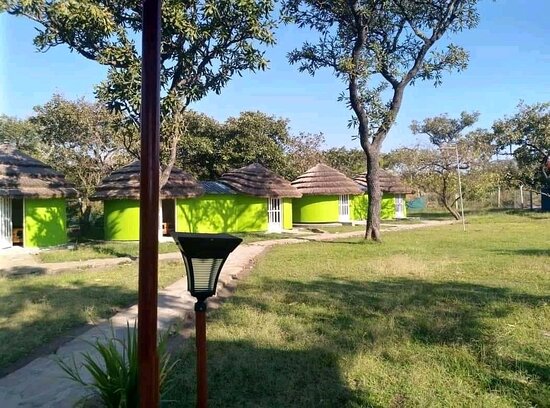 Camping.
You can also set up a camp fire in the evening and have a night out next to the falls as you listen to the roaring waters. The place is safe and fit for camping safaris for groups of camping lovers. As you plan on camping, you can carry your own food since there are no nearby restaurants to prepare you food. Although there's another campsite that may offer meals on booking.
Cycling/ motor rides.
The road is clear for cycling, straight from the main road, you can decide to ride bicycles as you explore more on foot. There are beautiful landscapes that may attract your attentions hence have a number of pictures and videos there.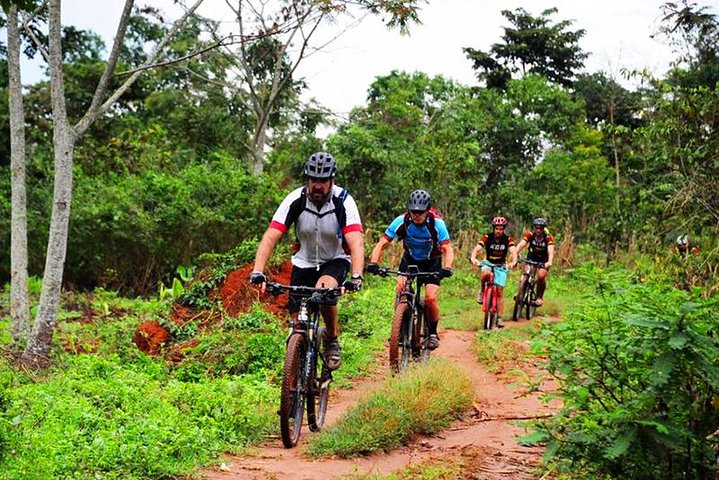 Community and Nature Walks
Nature walks give more rewards of the surrounding and feel of the environment. You get closer to the vegetation cover and a lot of natural features. Take a walk through the community to interact with the local people and get to experience their way of living. You can test their local dishes and also have to learn the quick words in their language.
The villages there are close and attached to the forests where you can walk in to see some butterflies and birds. You can as well visit the local market for fresh food products and crafted works that are made by the locals in the area.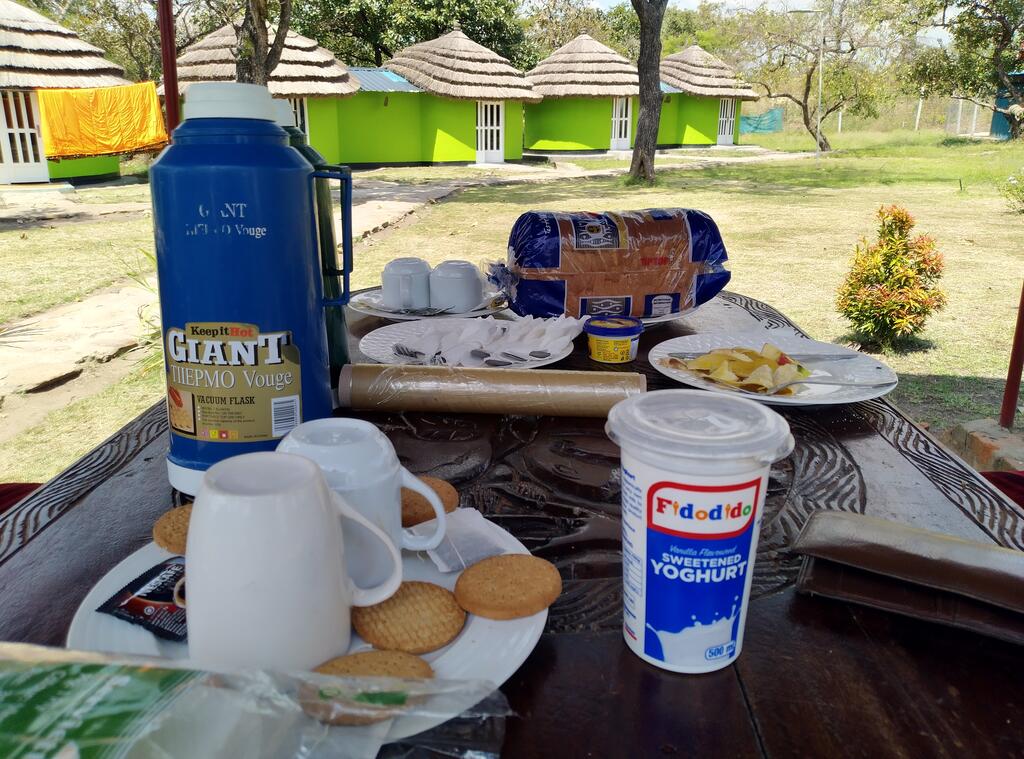 Where to sleep.
This place is still remote with few morden establishment and no safari lodges in place. Camping is the best option as you plan on visiting these magnificent falls.
You can either camp at the falls garden up, or use the available accommodation point right next to the site, called Eden Camp Aruu Falls.
Alternatively, you can decide to sleep in Gulu town or, sleep in Kitgum town where you can get comfortable accommodation.
How to reach Aruu falls!
8km from Aruu town to reach the falls, from Kampala, you drive for about 7 hours, a distance of 390km.
While travelling to Kidepo Valley National Park, you can always branch over to Aruu Falls in Pader District.