Best destinations in 2023
Best destinations in 2023
Where to travel in 2023
CNN Travel staff • Updated 2nd January 2023
 https://edition.cnn.com/travel/article/where-to-travel-best-destinations-2023/index.html
Uganda The Pearl of Africa
The Pearl of Africa "Uganda" has been listed among the best destinations to visit in 2023 by CNN Travel, on 2nd January 2023. Uganda is an African countries located in East Africa, in the great lakes region. It is truly gifted enormous wildlife, favorable climate, hospitable people and beautiful physical features.
The country has a large biodiversity and great tourism potential counting on 459 Mountain Gorillas, 5072 Chimpanzees, 1090 Confirmed Bird Species, 7975 Elephants, 56 unique tribes, 736 Cultural Sites, 506 Central Forest Reserves, 165 Lakes, 2854 Named Mountains, 08 Major Rivers, 014 Water Falls, 05 Dominant Religions, among many others.
The snow caped mount Rwenzori is Africa's 3rd highest mountain, which is another UNESCO World Heritage site. A hike to the peak of Rwenzori 'Margherita' at 5,109 meters on Mount Stanley, gives you a once in a life time experience.
Visit Uganda
The country is renown to have the world's biggest gorilla sanctuary in the hilly forested bwindi Impenetrable national park. This UNESCO world heritage site is globally recognized to have more than 50% of the world's remaining mountain gorillas. The prestigious national park is highly protected by armed conservationists under the Uganda Wildlife Authority, a government organ in charge of wildlife conservation.
With less than 1070 mountain gorillas that still exist on earth today, Uganda is home to more than half of all these massive creatures. Bwindi is one of the only three countries in the world where mountain gorilla trekking takes place. Bwindi has 21 gorilla families that have been habituated and already set for tourism purposes.
Visiting Uganda's national parks offers you an opportunity to walk through the adventurous trails of countless wildlife. Murchison Falls are the world's strongest running through victoria nile through a narrow gap which is 7 meters wide, forcing its way into Lake Albert. Be excited to spot the big game animals while on a game drive in the park.
Where to travel in 2023
Kidepo Valley National Park, on the list of the best national parks in Africa, ranking among Africa's finest wildernesses. The park has the highest concentration of cape buffaloes that graze in the open savannah stretching through the park.
Queen Elizabeth National Park is a home to a diverse wildlife count, with a unique group of the tree climbing lions in Ishasha sector, south of the park. These lions spend their day time in trees as they rest after a hunt or escaping from the hot ground. These tree climbing lions are only in two countries on the continent, in Uganda's Queen Elizabeth National Park and Lake Manyara National Park in Tanzania.
Additionally, Queen Elizabeth National Park has another outstanding sector "Mweya Peninsula" which is a home to the highest concentration of Hippos in the world. The channel has a large school of hippos together with elephants that also spend time taking a bath at the channel. Buffaoles, Crocodiles, Statunga Antelopes, Bird Species as well as Waterbucks are also residents on the channel.
The diverse cultural is also another exploration on your visit to Uganda, as you get to explore the 56 tribes. This may require about 21days safari for you to be able to test the cultural secrets of these unique tribes.
Best destinations in 2023
The weather is so favorable for any economic activity as the country largely depends on agriculture and tourism. This means there are fertile soils that enable plant growth with two rainy seasons per year.
The south western part of Uganda is largely mountainous with steep hills and valleys, as well as lake Bunyonyi. Lake Bunyonyi is Africa's second deepest lake after lake Tanganyika, which also has 29 Islands. The "Akampene Island" is also known as the punishment Island and is the smallest island among the 29 Islands.
The beauty of Uganda keeps on growing as new places as well as new tourism attractions are being make their way through.
The revival of the national carrier "Uganda Airlines" aims at promoting tourism and economic growth of the country. Goods news comes in as Uganda gets to reactivate flights to Heathrow, and new parts of the world.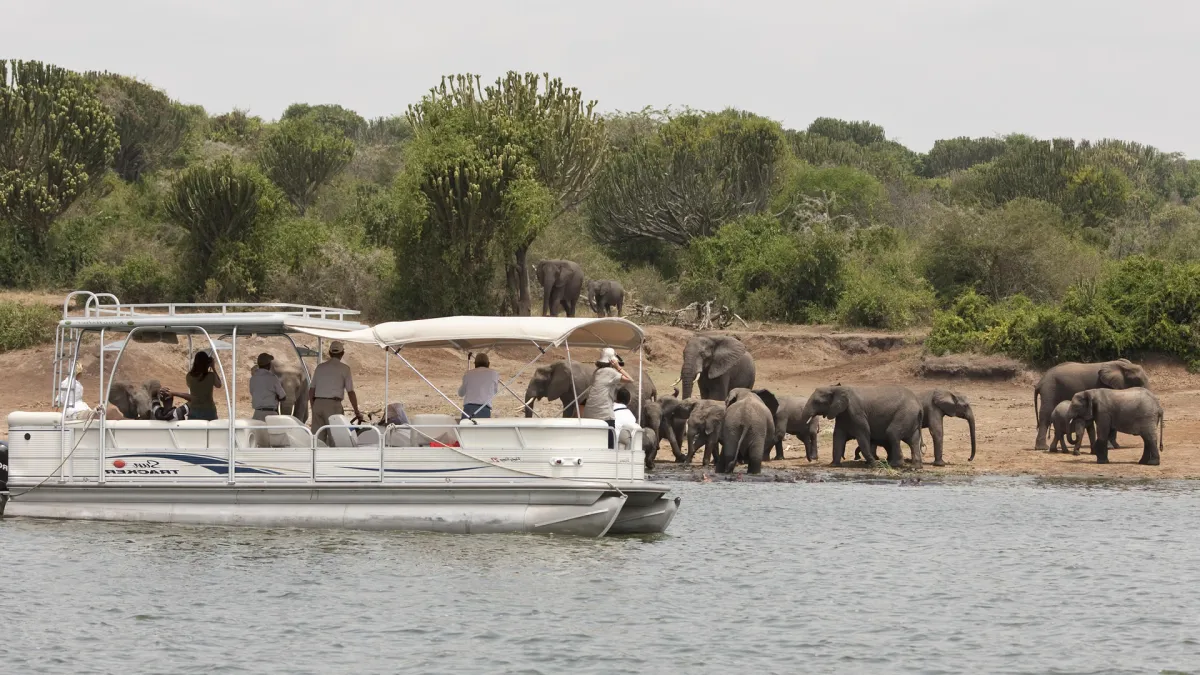 By CNNTravel.
Best destinations in 2023
Treks through the Bwindi Impenetrable Forest are among Uganda's highlights.
There's considerable change brewing in Uganda's travel offerings at the moment with the East African country looking beyond the traditional staples of safari and wildlife spotting to appeal to both regional and international visitors.
Keen to revitalize post-Covid tourism in all corners of the country, not just the big-ticket businesses offering wealthy visitors a glimpse of the Big Five beasts or mountain gorillas, it's aiming at marketing its other attributes.
And why not? From the expansive shores of Lake Victoria to the snowy Rwenzori Mountains, Uganda is a beautiful wilderness playground, with opportunities for adventure including treks through the Bwindi Impenetrable Forest or up to the craters of the Virunga volcano chain or whitewater rafting along the Victoria Nile.
There's also an emphasis on connecting visitors with Ugandan communities promising tastes of Ugandan food, music and culture. Last year saw the launch of the Uganda Cycling Trail, a 1,600-kilometer mainly unpaved 22-stage route designed to appeal to all levels of cyclist from hardcore solo bikepackers to fully-guided easy riders.
Rwanda
January 2023 sees the official opening of Rwanda's most exciting collection of traditionally crafted huts. These huts are on an island on Lake Kivu, which is one of Africa's largest lakes.
It's the first project outside Italy for Daniele Kihlgren, whose part-hotel, part-living history projects keep local tradition alive. A nonprofit delivering money straight to local communities, Sextantio will see guests fishing on the 1,000-square-mile lake. Also do paddling in dug-out canoes, trying local banana beer and wildlife-spotting.
Of course, you'll want to see gorillas in Volcanoes National Park. The Dian Fossey Gorilla Fund opened the 4,500-square meter Ellen DeGeneres Campus in 2022. The site features a number of activities like exhibits, virtual reality gorilla "encounters" as well as nature trails.
Over to Akagera National Park, white rhinos were got from South Africa in 2021 to aid conservation in the park.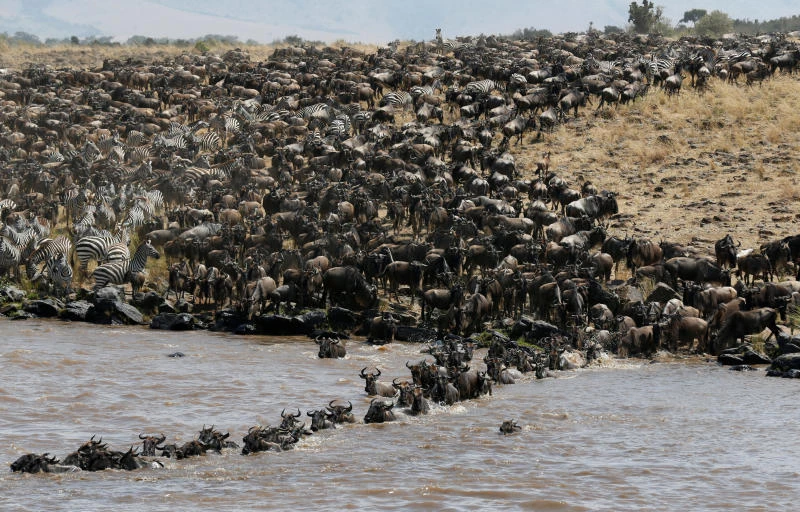 Tanzania
From the spectacular wildlife to the beautiful national parks as well as beaches, Tanzania is absolutely bursting with visual splendor.
The East African country holds a seemingly endless list of incredible sights, with Mount Kilimanjaro, Africa's highest mountain. The UNESCO world heritage site Serengeti National Park, and the Zanzibar Archipelago, among its many highlights.
This year, flag carrier Air Tanzania will launch new routes to West and Central Africa. This will include the UK, in a bid to transform the country's largest airport in Dar es Salaam. Besides this transport and logistics hub, also the construction of the country's first toll expressway is also yet to begin.
Book your safari to Uganda, Rwanda, Kenya and Tanzania with Pamoja Tours and Travel