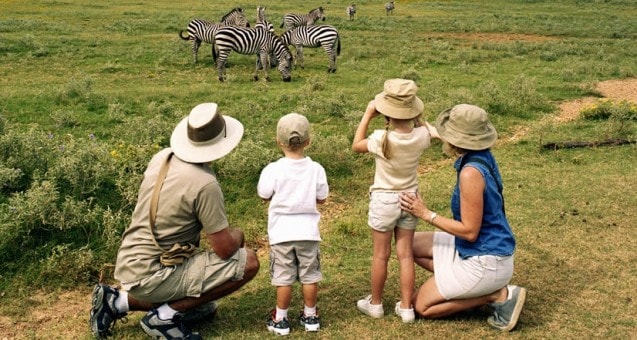 Family safaris in Uganda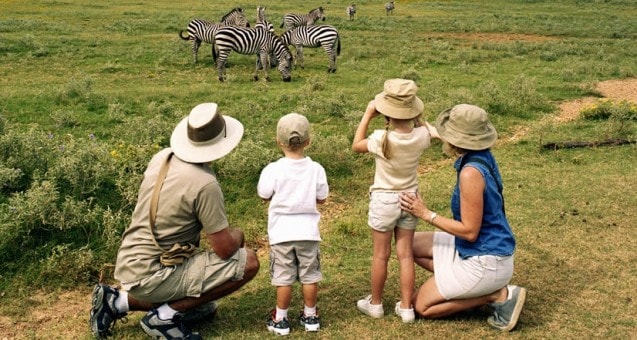 It is safe, fun, and rewarding to travel with children to Uganda. Family safaris in Uganda are the perfect way for you and your little ones to interact with nature and with each other.
Don't just teach kids about Africa, show them!
Less internet and plenty of outdoor activities to choose from will make your family work as a team in Uganda and create those unforgettable childhood memories.
Uganda offers a treasure chest of excitement, adventure, and learning for the entire family. Safari adventures provide families with a unique opportunity to discover and share in a new experience together. Whether young, old, or young at heart, there is something to fascinate everyone. With no iPods, iPads, TV, or WiFi, you'll have precious time to just talk, reminisce, tell stories and reflect on the value of family time together.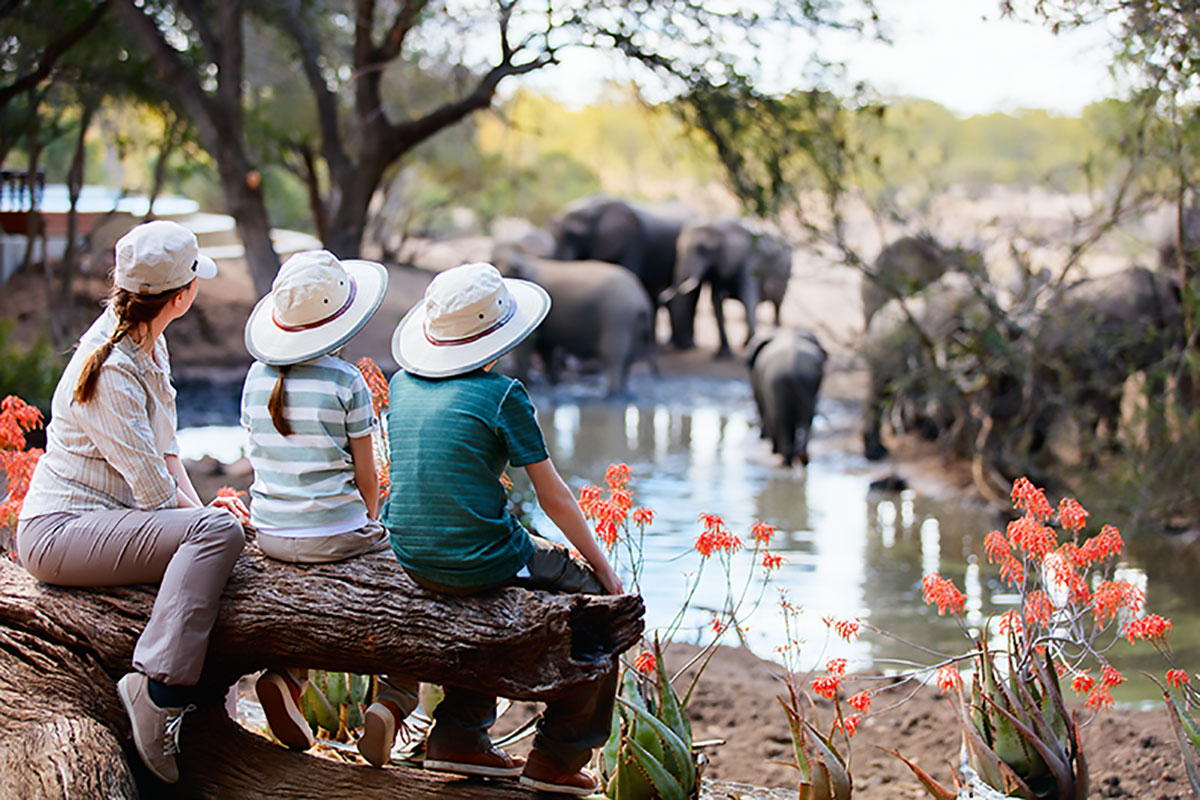 Priceless moments
There is nothing quite like watching the joy on your child's face when they spot an Elephant or the footprints of a Lion or seeing them play with the local Ugandan kids on Family safaris in Uganda. Priceless moments like these are what make extraordinary on Uganda family holidays.
Do you have a budding naturalist in your family, or maybe, you are looking to connect more with your teenage? Our Uganda family safaris introduce children to the wild in a completely safe and enjoyable way.
Special inclusive itineraries for Family safaris in Uganda
Our itineraries are designed for families with children who are wanting to experience the wonders of the African bush together, each Uganda family safari is planned with a Pamoja tours specialist guide taking into account your children's ages, their interests, your family's preferences and the fun seasonal activities available.
We offer a specially designed children's program to delight youngsters of all ages and teach them to appreciate and preserve our planet. We organize activities that guide children on how to protect our planet's precious natural resources in a fun, interactive way.
A life-changing safari
At Pamoja Tours and Travel, we take great pride in creating emotional, life-changing experiences for our guests.
Uganda family safaris expose the children of today to our continent's fragile natural wonders and the communities that inhabit them and turn them into planet managers of tomorrow. Our guides will help your children to complete their activities, collect pods, feathers, bugs and leaves, and teach them to identify various animal species. Children are enchanted for hours on end in Africa's playground, giving you a peaceful moment to enjoy the tranquility of the bushveld.
Note:
Keep in mind that kids under the age of 15 and 12 years are not permitted on gorilla trekking and chimpanzee viewing safaris respectively. But if you do choose to visit parks such as Bwindi Impenetrable, Mgahinga Gorilla, or Kibale, we can plan nature walks, forest hikes, or cultural tours.
Walking excursion
The safety of a walking tour guide and an armed ranger can be an educational and eye-opening experience for older children, as they learn about the healing properties of the plants they see and how to identify insects and animals by their tracks and droppings.
A cultural tour visit
To the local village might treat your kids to memorable vacation lessons on how to shape and use a bow and arrow, make a fire or how to weave a basket, or even try to milk a cow or goat. The local Ugandan kids and other community members love teaching young people their dances and music, and sometimes teach them words in the local dialect.
Enjoy watching your kids' excitement as they try on the colorful Ugandan beaded jewelry and gaily woven kitenge, and join in the pure delight of their laughter as they engage and interact outside their comfort zone in Uganda.
What Are the Best Times for Parents & Children to go on Family safaris in Uganda?
The two dry seasons in Uganda are the best times for families to go on their safari holiday in Uganda.
The first dry season lasts from June, July, and August, overlapping with summer vacation in North America and Europe. The December holidays are also an ideal time to visit. This is because the weather is again dry in the later parts of the month. You'll also get a break from the harsh winters in the northern hemisphere.
What are the Rooming allocations on Family safaris in Uganda?
At Pamoja Tours and Travel, we will ensure that you secure the proper accommodations for traveling with kids, including interconnecting rooms or cottages with multiple rooms so families can stay together. We will also attempt to find lodges and camps in Uganda that have spacious rooms to allow for extra beds for the kids. You can expect that if a hotel, camp, or lodge offers child-friendly rooming options, they will also provide special menus for kids at times that are most suitable for young guests.
Our goal is to make your Uganda holiday both comfortable and cost-effective within your travel budget.
Note that accommodations typically allow kids 2 years and under to stay for free, while those between the ages of 3 and 12 years stay at a discounted rate when sharing a room with 2 adults. The same applies to park fees, and flight and road logistical costs.
What Are The Benefits Of Family safaris in Uganda?
Traveling with young kids can be challenging, and we understand that you may need the flexibility to time your transfers and excursions around your kids' convenience and moods. Accordingly, we will arrange private transportation and activities so that you can make the most of your Uganda holiday. Adults can become children again as they participate in discovering the treasures of the natural world of Uganda. Use this invaluable opportunity to build lasting bonds and memories with your kids that they will cherish as grown-ups.
How we go an extra mile for Family safaris in Uganda
Special safari program for children aged 3–12 years
Each child also receives a backpack filled with age-appropriate goodies
Activities are seasonal and include bark rubbing, bug collecting, frog safaris, 'poo walks', baking with the chef and more.
Special children's menus are available
Childminding services are available at an additional cost
Seeing the animals, birds, and natural landscapes step out of picture books and videos and into reality is like a dream come true for kids. Reveal in their enchantment and wonder as they discover birds' nests or young animals. Our specialist family safari guides in Uganda enjoy spending time with kids and will go out of their way to answer questions and reveal the hidden secrets of the bush. Your kids may even learn valuable lessons about camping in the wild, including how to make a fire and cook on it and how to dispose of waste responsibly to minimize the carbon footprint. This is just one aspect of the invaluable gift you will give your children with a custom safari holiday in the pearl of Africa.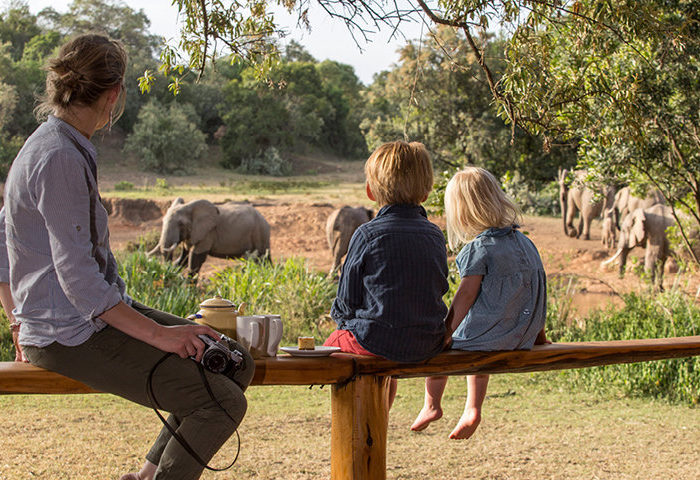 What are the general health concerns for Kids on Family safaris in Uganda?
We understand that your children's well-being is the highest priority when traveling as a family in Africa. Our website provides health resources for vaccinations you may want to consider giving your kids before arriving in Uganda, and with the widespread availability of anti-malaria treatment, it provides protection to kids to remain healthy throughout their visit.
The accommodations we use provide mosquito netting and insect repellent sprays. We also recommend guests bring repellent for the rooms for enhanced protection. Once you've decided on your parks to visit in Uganda, we will advise you about the climatic conditions. Also, the kind of clothing to pack for your travel dates, though this information is readily available on our website
Family Holidays in Uganda for every budget:
No matter what your budget and travel preferences are, our team of Uganda experts anywhere is happy to help you plan your tour. Uganda family holidays are more affordable than you might think, and they are well worth the memories. Our travel experts are ready to assist you before, during, and after your trip as needed.
Action-packed
We know the biggest challenge on a family trip is keeping the kids entertained. So we've planned in advance. Nearly all of our Uganda hotels feature pools, and each day has a great mix of action-packed adventure and flexible free time. Your guide can also suggest activities based on your kid's hobbies or school curriculum.
Where we stay
We take a lot of care in choosing your accommodation and try to avoid the big chain hotels. Your Uganda accommodation could be a locally run hotel in Kampala, a homestay in Masaka, or a small, family-friendly hotel. No matter where you stay, it will be of good quality and most rooms will also feature ensuites and air conditioning as standard. We also prefer hotels that provide triple or quad rooms, and we always try to offer adjoining rooms for parents and kids when available.
Discover new cultures
Our choice of excursions is a great way to get out and about and explore. You can visit Ugandan families and see their daily lives, or visit a local school and participate in some lessons. You'll also find the Ugandan people incredibly friendly and children are welcome everywhere. Uganda has got many other cultural sites which include; the Kabaka's Palace, Kasubi tombs, Ndere Center, Namugongo Martyr's Shrine, and Uganda Museum among many
Family Volunteering
We have specially formulated family volunteer trips to allow you and your family to get involved. These trips are designed with your family's needs in mind, from private transfers to private accommodation. Whether you're seeking a family volunteer vacation with animals, want to support Childcare and Teaching projects, environmental, wildlife and conservation initiatives, or you're looking for humanitarian trips for families in Uganda, we have safe and trusted volunteer programs
Uganda is a great place to do that and we can arrange that for you.
What are the family group sizes?
Our usual family group tour size is around 12 to 18 people. Or, if you want to travel with just your family, or other families you know. Then also get in touch right away.
What dates?
All of our Family Adventures to Uganda can be planned around school holiday dates. Whether you fancy a wildlife safari over Christmas or sleeping under the stars in Jinja at Easter. We've got dozens of adventures for you to choose from.
How much does it cost?
Taking the family to Africa can be costly. Think expensive resorts and over-priced tours, but family tours offer an affordable way to travel. That's because you'll put the focus firmly on spending quality time together, authentic Uganda experiences, and helping communities in need.
As with all Uganda travel, there are costs involved. It is important to set a budget that is attainable for your family. Once you've got your budget in mind, you can work with us here at Pamoja tours for packages. These will suit your family the most. And, with a bit of planning, saving, and preparation you can make your meaningful family tour to Uganda. Also this is an affordable reality.
We Plan Everything, From Hotels to Car Seats.
No one knows what your kids want more than you. One knows the variety of Uganda options better than we do. Anywhere travel experts will ask you about what makes your kids excited to travel. Then we'll also craft a customized itinerary. Our travel team is savvy and detail-oriented. We manage every aspect of your trip so you can focus on spending time with your kid
We look forward to welcoming you to a family safari in Uganda: