Garamba National Park
GARAMBA NATIONAL PARK
Garamba National Park is located in the north eastern part of the Congo (at the border with South Sudan) and covers an area of about 5,200 square kilometers.  It is one of Africa's oldest parks having been declared in 1938 and in 1980 was declared a UNESCO World Heritage Site. This was due to its extraordinary variety and density of plant life and being the natural habitat for four of the world's largest mammals namely, the elephant, the rhinoceros, the hippopotamus and the giraffe.
Flora
Garamba National Park is also one of the most diverse and critically important ecological landscapes in Africa containing extensive savanna grasslands/ woodland, rivers and forests.
Fauna  
Garamba national park is home to African elephants, forest elephants, buffaloes, the endemic Congolese giraffes, lions, leopards, chimpanzees, spotted hyenas, forest hogs, hippos and several species of antelopes. The Garamba National park may still be the only one hosting wild northern white rhinos.
This beautiful landscape has suffered a tragic past and is often referred to as ground zero in the elephant poaching wars in Africa. In the 1970's, the number of elephants was more than 22,000 and the park was once known to be the home to the largest population of the Northern white rhinoceros, for which the park was declared a World Heritage Site, but all this glory crushed was lost. Even the Kordofan giraffe are hanging on by a thread because they have rapidly reduced in numbers due to poaching.
Through the various wars between Congo and Sudan of the 1980's and 90's, Garamba national park lost a lot of its wildlife but lucky enough, many international conservation Agencies have teamed up to save this biologically diverse national park. A number of organizations have taken the initiative to help in rehabilitating the park. These include the World Wildlife Fund, International Union for Conservation of Nature and Frankfurt Zoological Society, among many others.
Another threat to tourism in almost all the national parks in Congo is the presence of the Rebels and instabilities. After being sent out of Uganda and South Sudan, the Kony rebels took refuge in parts of this park. This became a great threat to tourism and its development.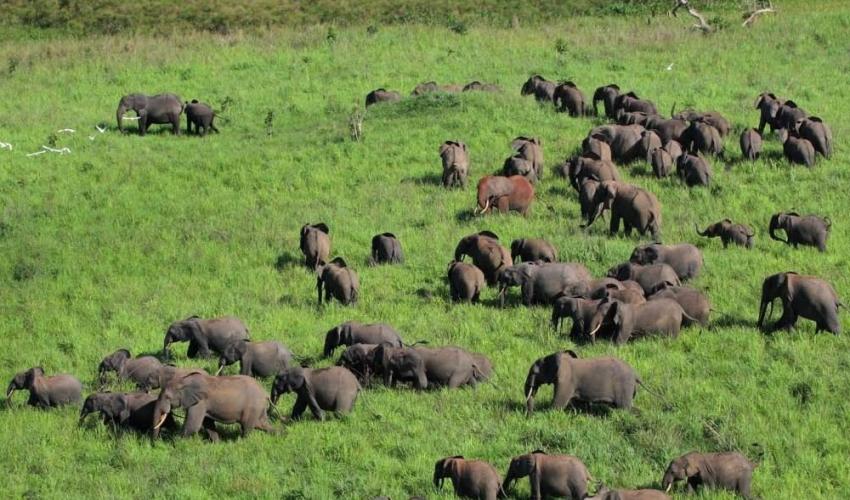 Activities in the game park
Game viewing
Game viewing is one of the most fascinating activities that travellers can take on while in the park due to the abundant wildlife. Travellers are sure to see large herds of bush elephants, hippos, buffaloes, antelopes, Kordofan giraffes, forest hogs and lions. Also expect to see mongoose, golden cats, warthogs, vervet monkeys among many others with an extensive drive.
Guided nature walks
Garamba national park is a very diverse park with over 1000 tree species and loads of other inhabitants like wildlife and birds. These are best to be explored while on a guided nature walk in the park. There are well developed routes and trails that travellers can take along with a guide for an opportunity to and see the amazing vegetation cover, forests and rivers in the park. You will also be rewarded with great sightings and views, and also various primates and butterflies. There are also different plant species, hippos and other water animals in the rivers in the park.

Bird watching
The Park has over 550 species of birds that guests can see with the use of binoculars and a bird-guide. The park has birds that are endemic and those that just migrate in. This makes it as one of the best places to have your bird watching experience from. Except to see a number of them including the white backed pelicans, the pled kingfisher, wattled plovers, black crake, knob billed ducks, long tailed cormorants, spur winged plovers and others.
Boat safaris
Garamba national park offers a thrilling experience to any traveller who decides to have a Boat safari in Congo basin. A cruise on Garamba River or River Dungu gives travellers an adventurous and rewarding venture while enjoying the aquatic life. You get to see animals like hippos and birds, as well as the ever abundant flora in the surrounding places.
Fishing
The fishing activity in Garamba national park takes place in a few designated areas of the Garamba Rivers. The travellers have to carry their own fishing gear while going for this activity.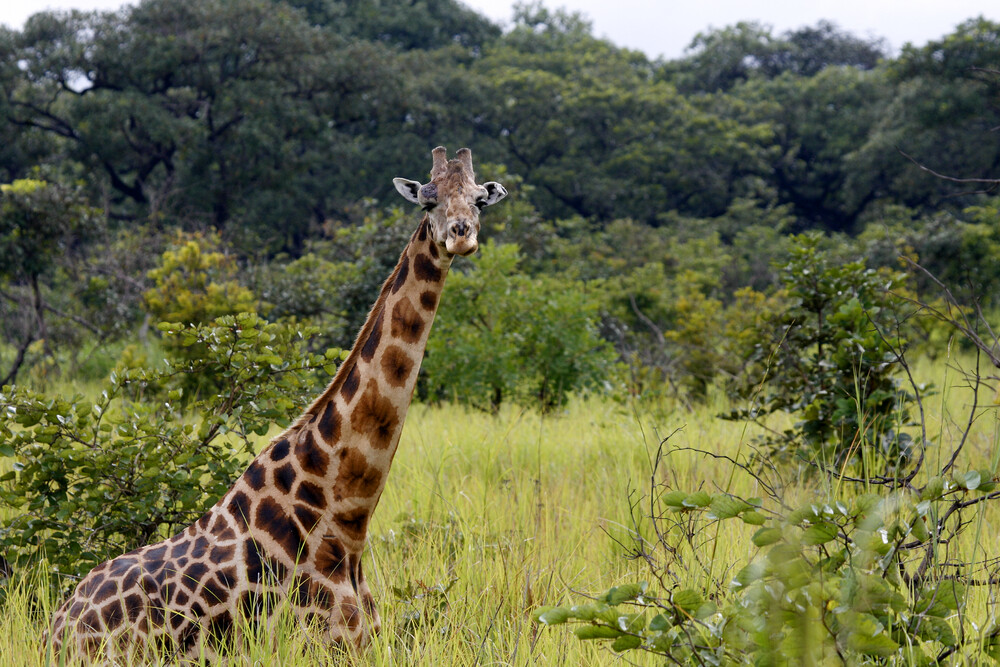 Best time to visit
The best time to visit is during the dry season from the months of January to June. During this time, the roads are more passable and the vegetation is not so thick for proper viewing of wildlife. However Garamba National Park is open to visitors year-round.
Accommodation
There are a number of accommodation facilities in and around park that travellers can chose to stay. The accommodation facilities range from budget, midrange to luxury.
You can also decide to add Gorilla Tracking on you bucket list which can be done in Virunga National Park located in the eastern side of democratic Republic of Congo and boarders both Uganda and Rwanda.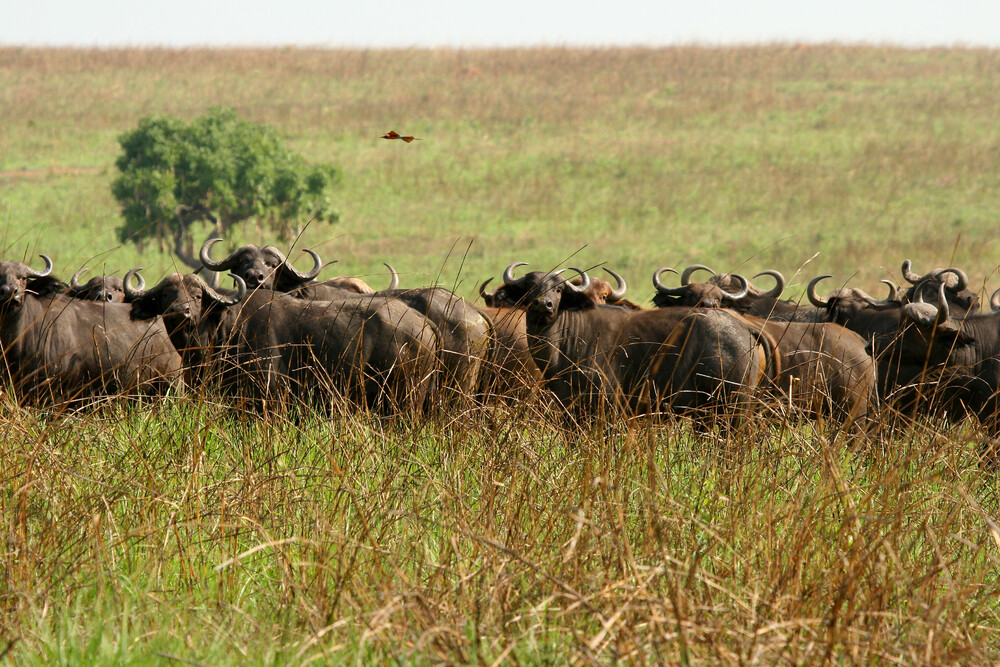 How to get to the park
You can reach the park by both road and air, but air transport is the most common and recommended. This is because the roads are hard drive on. Travellers need to charter domestic flight to Arua and then again proceed to Nagero.
In conlusion, when planning to travel to any East African country, travel with Pamoja Tours and Travel