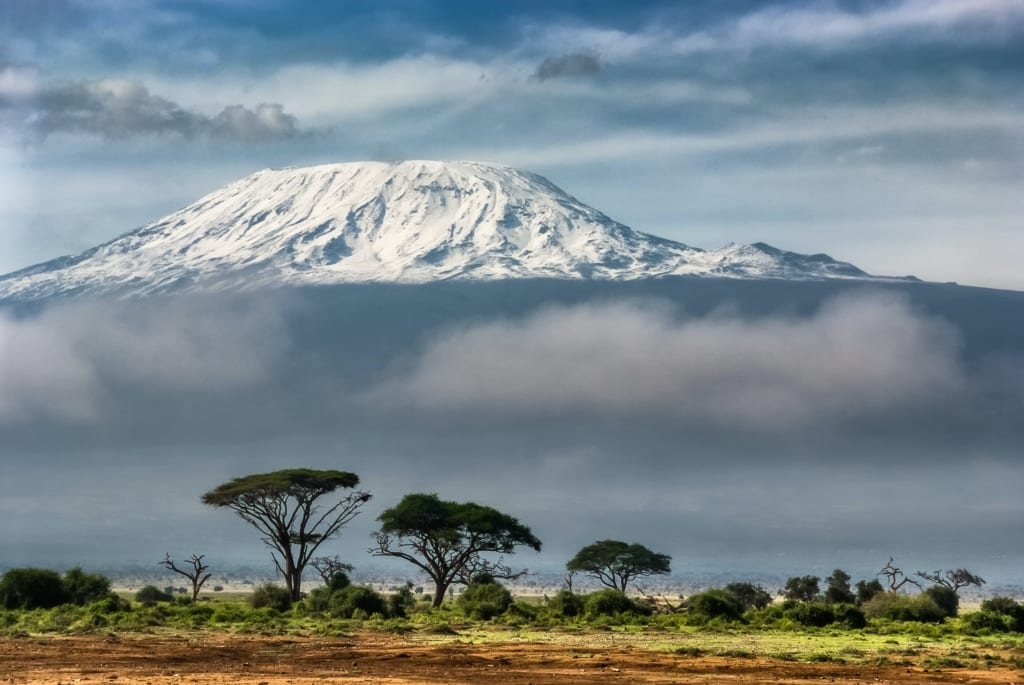 guide to hiking mountain Kilimanjaro
Guide to hiking mountain Kilimanjaro. If reaching the summit of Mt. Kilimanjaro isn't already at the top of your bucket list, it should be. This African gem, located in Tanzania, is the highest peak of the entire continent, and climbing to the top of its staggering 19,341-foot-high summit is guaranteed to take your breath away and make your jaw drop.
Can beginners climb Kilimanjaro?
Yes, and to have the best Mt. Kilimanjaro climbing experience as a beginner, you should be fully aware of the conditions, seasonal climates, costs, and requirements to prepare yourself for this challenge.
To prepare you with everything you need to know for your trip to Kilimanjaro, we have created this detailed guide to take you through each stage of getting you up to the summit.  Keep reading to learn more about the essentials of climbing up the world's tallest, free-standing mountain.
Guide to hiking mountain Kilimanjaro
Requirements for Climbing Mt. Kilimanjaro
Although the climb up Mt. Kilimanjaro is accessible to almost all tourists, there are a few requirements you need before you can join a tour or attempt a trek up the mountain.
The following requirements are primarily for the safety of yourself and others traveling with you and can make a big difference in the kind of experience you have during your climb to the summit.
Skill Level and Age
If you are new to mountain climbing or tackling Mt. Kilimanjaro, there's no need to worry. Although the climb to the mountain's summit is a multi-day, high-altitude trek, you do not necessarily have to possess hiking skills to get to the top, especially with a tour guide helping you. At the right time of year, the terrain and trail conditions are smooth enough for most committed hikers to summit.
One of the few restrictions you'll find for climbing Mt. Kilimanjaro is age. Only those over the age of 10 can embark on this climb. 
Gear
Having quality gear, you can rely on for dramatic weather changes will be essential on your trek. You can expect extreme heat, followed by heavy rains (depending on the time of year you travel), and nighttime temperatures dropping to below freezing—often experienced within a single day. With that said, having lightweight, weatherproof, and water-resistant gear is highly important for your hike to Mt. Kilimanjaro.
Some of the equipment or gear you may need to bring with you include:
-20 Degree Sleeping Bag
Sleeping Pad
Trekking Poles
Insulated Trekking Gloves, Pants, and Winter Jacket
Hiking Boots
70 Liter Main Rucksack
30-40 Liter Day Pack
However, one of the most challenging things about doing long distance, multi-day treks is having to lug around your gear. That extra weight can begin to take a toll on hikers of all experience levels—especially when reaching high-altitudes.
This is why most tour guides will take it upon themselves to carry a lot of the equipment necessary for the trek, such as tents, chairs, and tables. Be sure to check with your tour guide operator before your trip about the necessary equipment you'll need to supply on your own.
Guide to hiking mountain Kilimanjaro
Booking a Kilimanjaro Guide
If you want to successfully climb up one of the world's tallest mountains—especially on your first try—it's worth booking a local tour agency to help guide you along the way. Climbing to an altitude of nearly 6,000 meters is no picnic but can be accomplished by most hikers with the assistance of a guide that knows the terrain and local environment.
Here is some knowledge you can expect your guides to be well equipped with:
Terrain: The terrain and trail conditions of multi-day treks vary—especially on Kilimanjaro. That is why having a guide who knows how to approach each evolving landscape will assure you that you are prepared for anything.
Weather: As will be mentioned below, the weather on Mt. Kilimanjaro will vary. Having the insight and experience to approach the contrasting conditions on your way up to the summit will be vital.
Safety Checks: You can count on professional guides to give you and each individual on your tour consistent safety checks throughout the expedition.  This is to monitor health-risks such as altitude sickness, fatigue, and other mountaineering protocols.
Finding a reliable tour agency can be a challenge, with many tour operators having a summit success rate of a mere 50%.  This is due to a lack of responsibility and care provided by lackluster tour agencies, with their goal being to make quick profits instead of guaranteeing customer satisfaction.
So, make sure you do your research and book with a trusted and professional tour operator with a high summit success rate. When you book with a reliable tour operator, you can count on their guidance on your trek every step of the way; they will provide you all the support you need to make it to the summit.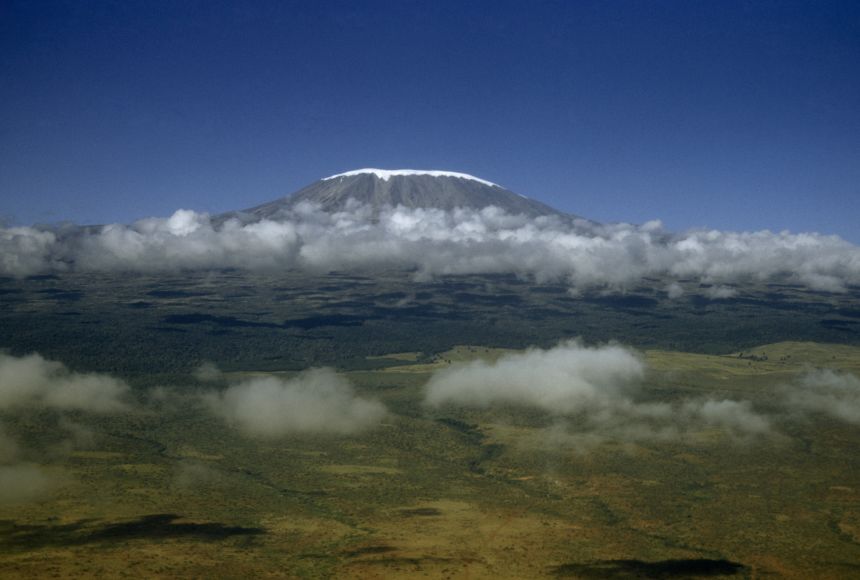 PAMOJA TOURS AND TRAVEL IS THE BEST COMPANY FOR YOU.
Traveling to Mt. Kilimanjaro
Guide to hiking mountain Kilimanjaro.
The first step to getting you to Mt. Kilimanjaro's top is to fly into Tanzania, Africa. While there are several different airports in the country, the most direct and practical airport that will get you closer to your destination is Kilimanjaro International Airport. This is particularly convenient if your sole purpose for flying into Africa is to climb Mt. Kilimanjaro, as the airport was essentially established for easy access to the mountain.
If your journey happens to entail several stops around Tanzania, flying into the country's largest airport, Julius Nyerere International Airport, is a good alternative. Once you have arrived, you will likely need a place to stay near Kilimanjaro—before and after your trek. Luckily, there are some great accommodation options within the area to choose from.
Pamoja Tours and Travel will go out of their way to make your trip to Kilimanjaro as comfortable and hassle-free by offering to give you transportation to and from the airport.
Guide to hiking mountain Kilimanjaro
When is it Best to Climb Mt. Kilimanjaro?
Climbing Kilimanjaro is open all year-round, making it a versatile destination for your next big hike. However, you should bear in mind that certain times of the year are much more suitable for climbing than others, which will result in a safer and more comfortable experience.
Here's what you can expect your climbing experience to be like during different times of the year:
January – Early March
If you want to stay dry as you make your way to Mt. Kilimanjaro's summit, booking a tour during this time of year is ideal. Not only is the weather agreeable, but you'll find that there's less trail traffic as well.
June – September
You can expect to find some of the most stable weather conditions during this time of year. This is a major reason why most tourists  take on the challenge of hiking mountain Kilimanjaro.
If you don't mind some extra foot traffic on your way up to the summit, this is still a fantastic time of year for trekking up Mt. Kilimanjaro. We recommend booking your tour closer to June, as the likelihood of rain increases the closer you book toward the fall season.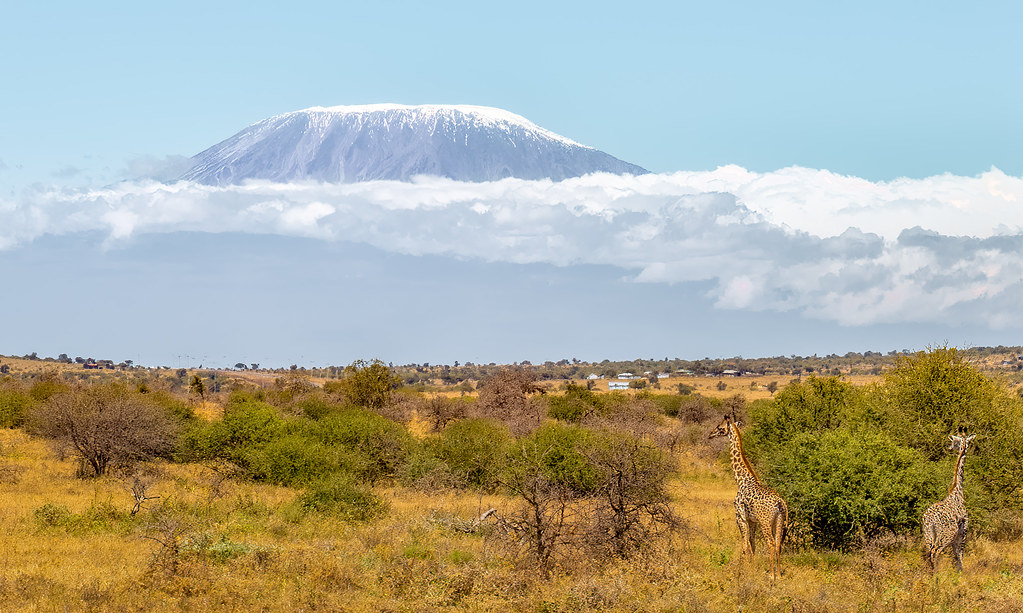 Off-Season
The gaps between the seasons mentioned above are considered the "off-season months" of climbing Mt. Kilimanjaro (April-May and October-November). However, the trails are still technically open for use if you decide to make that journey to the mountain's summit.
With that said, here are some things you should keep in mind when climbing Mt. Kilimanjaro during the off-season:
Weather. Rain will be more prevalent on your journey to the summit, so be ready to get wet on your way up to the peak of the mountain.
Trail Conditions. The heavy—and often lengthy—rains during the off-season damage the trails, creating mud that amounts to a more strenuous trek.
Visibility. Many people, a trip to Mt. Kilimanjaro is about seeing the magic of its natural beauty and scoring some grade-A social media photos. If you climb the mountain during this time of year, the weather conditions can hinder the views.
Although you can expect a few more obstacles in an off-season climb, many climbers don't mind the trails' extra ruggedness. However, if you're a beginner, we highly recommend touring Mt. Kilimanjaro during January-March or June-September seasons.
Note: Regardless of the time of year you visit Mt. Kilimanjaro, you should be prepared for extreme weather changes from day to night—with polarized daily climates often transitioning from intense heat to below-freezing cold. 
Conclusion
If you are interested in a mountain hiking adventure, Pamoja Tours and Travel is here to give you the very best. Contact us and let us handle all your safari needs as you ensure that you get unforgettable memories. Thank you for choosing Pamoja Tours and Travel.