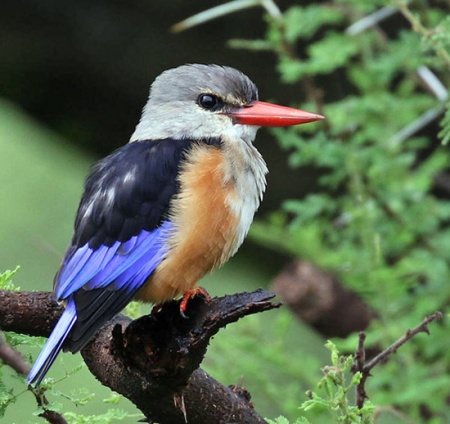 Luxury activities in Bwindi Impenetrable Forest NP
Luxury activities in Bwindi Impenetrable Forest NP. It is located in the Southwestern part of Uganda at the border of the Democratic Republic of Congo. The park is one of the oldest natural forests that exist in Africa with different tropical; rainforests that have lasted for over 250000 years. It is an impenetrable forest because of its thick canopy making the forest so thick, on top of that, this park has different trees, birds, animals, primates, mammals etc.
Gorilla trekking
This spectacular location is famous for its gorilla trekking activities. Note that Bwindi national park has four sectors of Buhoma, Ruhija, Rushanga and Nkuringo. These have half of the world's endangering gorilla species living in their natural habitat. Bwindi and Mgahinga national park are the only parks in which gorillas live in their natural habitat in Uganda. These have unique individuals called the silver backs which are the dominant gorilla species for each gorilla family.
For any tourist to take part in this famous trekking activity, you must present a valid gorilla trekking permit which allows you to trek the gorillas. The visitors in the park have one-hour time to be with the gorillas the moment they spot them and this only allows just 8 people to trek given gorilla families at a time.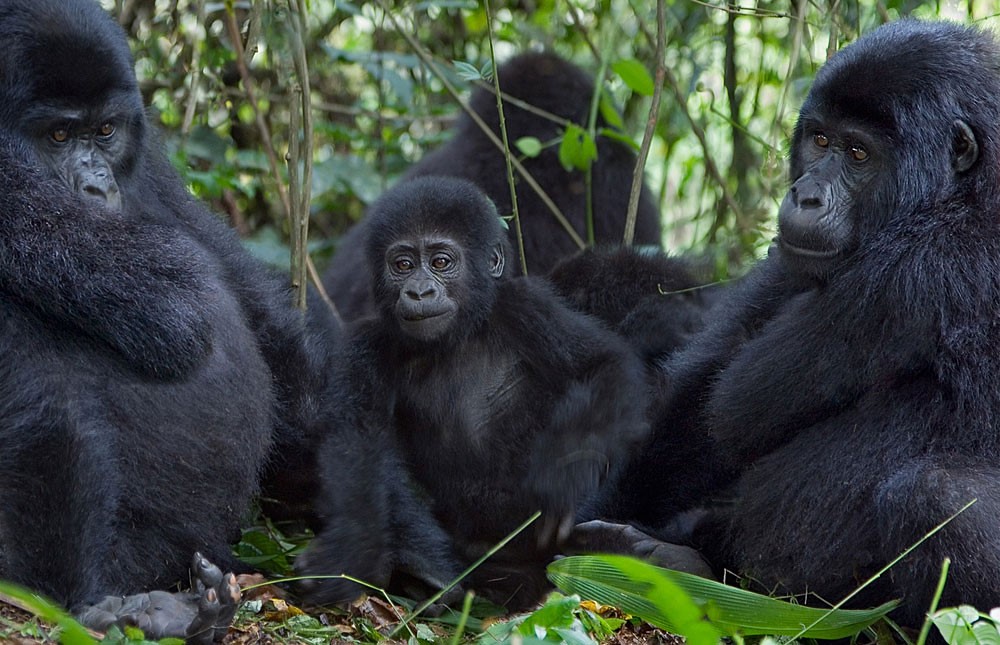 Booking for a gorilla permit takes time and it's a process, with Pamoja tours and Travel Company, we guarantee a permit when you allow us to book it for you as long as payments are in time for the permit. Once you trust us with your booking, we will start your gorilla permit processing which is in a few steps;
Checking the validity of gorilla permits on the planned date of your trip.
Once they are available, we shall book your permit
We will send you an invoice which you need to pay as soon as possible
On payment, we will secure your permit with Uganda Wildlife Authority
We will later send you scanned copies of your permits once they are secured which you will present to get allowed to trek.
The permits cost USD 700 for foreign nonresidents, USD 600 for foreign residents, and 250,000shs for all east African residents to go trekking.
Gorilla habituation experience
This is one of the most luxurious activities. Habituated gorillas are exposed to people and therefore used to them, this gives you a chance to enjoy 4 hours of company with the habituated gorillas. The experience only allows four people per gorilla family unlike gorilla trekking which allows 8 people, on top of that, habituation also allows 4 hours with the gorillas yet trekking allows just one hour with the gorilla.  Gorilla habituation is more like gorilla trekking however habituation experience has its own benefits as mentioned above.  You still need to book a gorilla trekking permit which can easily be processed by Pamoja tours and travel and also get ready to spend a day and a half with these magnificent creatures.
Gorilla habituation is conducted in the Rushanga and also Buhoma sectors of Bwindi impenetrable national park. With the help of guides, researchers, and a ranger, you will also monitor the habituated groups as they continue to live and do their normal daily activities like feeding, communication and resting.
Bird watching
Bwindi national park has a total number of 323 birds in the park that are available for birding. The park has different bird species that are unique. Also,  some of these can only be in the Albertine rift and not any other part of Uganda.  These include black-fly catcher African olive-pigeon, buff-spotted wood, pecker, Pettit's cuckoo-shrike, Cassin's flycatcher, Ruwenzori batis, ansorge's greenbuls, snowy-crowned robin chat.
Also, African paradise fly catcher, cape wagtail, mountain wagtail, yellow-fronted canary, archer's robin-chat, dusky twin spot, brown capped weaver, blue spotted wood dove, tambourine dove, handsome francolin and also many other bird species. On your birding trip, they will give you different tips on bird watching in Uganda. The activity is luxurious because you need a number of equipment to help you in bidding plus, a few fares of just 70$ for the park entry fees and the rest 30$ to the Uganda Wildlife Authority which is in charge of all national parks in Uganda.
Luxury activities in Bwindi Impenetrable Forest NP
Natural forest walks
Bwindi is the best park where luxury nature walks can be. The thick natural forest has different beautiful species like primates; baboons, gorillas, monkeys like the blue and also golden monkeys. There are plenty of other species like the birds which are available for birding, wild animals, and also mammals like African elephants. The forest walks will help you take nature into your own hands as you will be able to spot birds, animals, primates and also this will be at your own pace.
There are forest walks by Pamoja tours and travel company through different available trails in Bwindi forest; the kashasha river trail and the ivy river trail which give you a chance to explore more of the forest beauty of the green rush and fresh water rivers as you walk through the forest.
Cultural experience and community encounters
The fact that Bwindi forest was once a home of the indigenous Batwa people. These were forced out of it when the park got gazette gives you a chance to experience the local cultures. Like those of the Batwa and the Bakiga people who live on the outskirts of the forest. Your trip to these small communities will enable you to interact with these people freely. You will also listen to their stories of the life they lived before they got pushed out of the forest. Learn different ways of how they live like collecting wild honey. Also making art and craft from trees, making music out of wooden instruments, making fire using hands. Get entertained later when you hear the Batwa and also Bakiga traditional songs and dance. These have a unique way of entertainment through dance and music.
Those whose interest is in taking part in all the local community charity and organizations are welcome. There are plenty of schools, and hospitals where you can give some grants and this will be highly appreciate. These schools are locally based school to support the young generation of children in their local community. Also, engage in local making of crafts, making food and also selling different kinds of foodstuff.
Accommodation
The sector has also got different unique accommodation facilities in terms of lodges, camps and hotels. These are very specious and secure for your stay, they are found in different sectors of Bwindi national park. In Buhoma sector, Nkuringo, Ruhija and Rushanga sector. We as Pamoja tours and Travel Company can recommend accommodation according to your preferences and budget. Some of the lodges include;
Rushanga; Rushanga gorilla lodge, four gorilla lodge, Rushaga gorilla havens lodges
Nkuringo; Nkuringo Bwindi gorilla lodge, clouds mountain gorilla lodge,
Buhoma; Buhoma lodge, mahogany springs lodge, Bwindi lodge, gorilla forest camp
Ruhija; trekker's tavern lodge, Bakiga lodge or in Lake Bunyonyi lodges in Kabale.
Luxury activities in Bwindi Impenetrable Forest NP
Pamoja Tours and Travel company specializes in providing the best and most sustainable tours and holidays to all its clients. With also our hard-working staff, we have secured a working relationship with different service providers to help us run our operations smoothly and provide you with all services you require starting from booking permits, and accommodation to the dot.  All our safaris are life-changing and affordable. Feel free to also contact us in case you have any inquiries and get feedback in the shortest time possible.