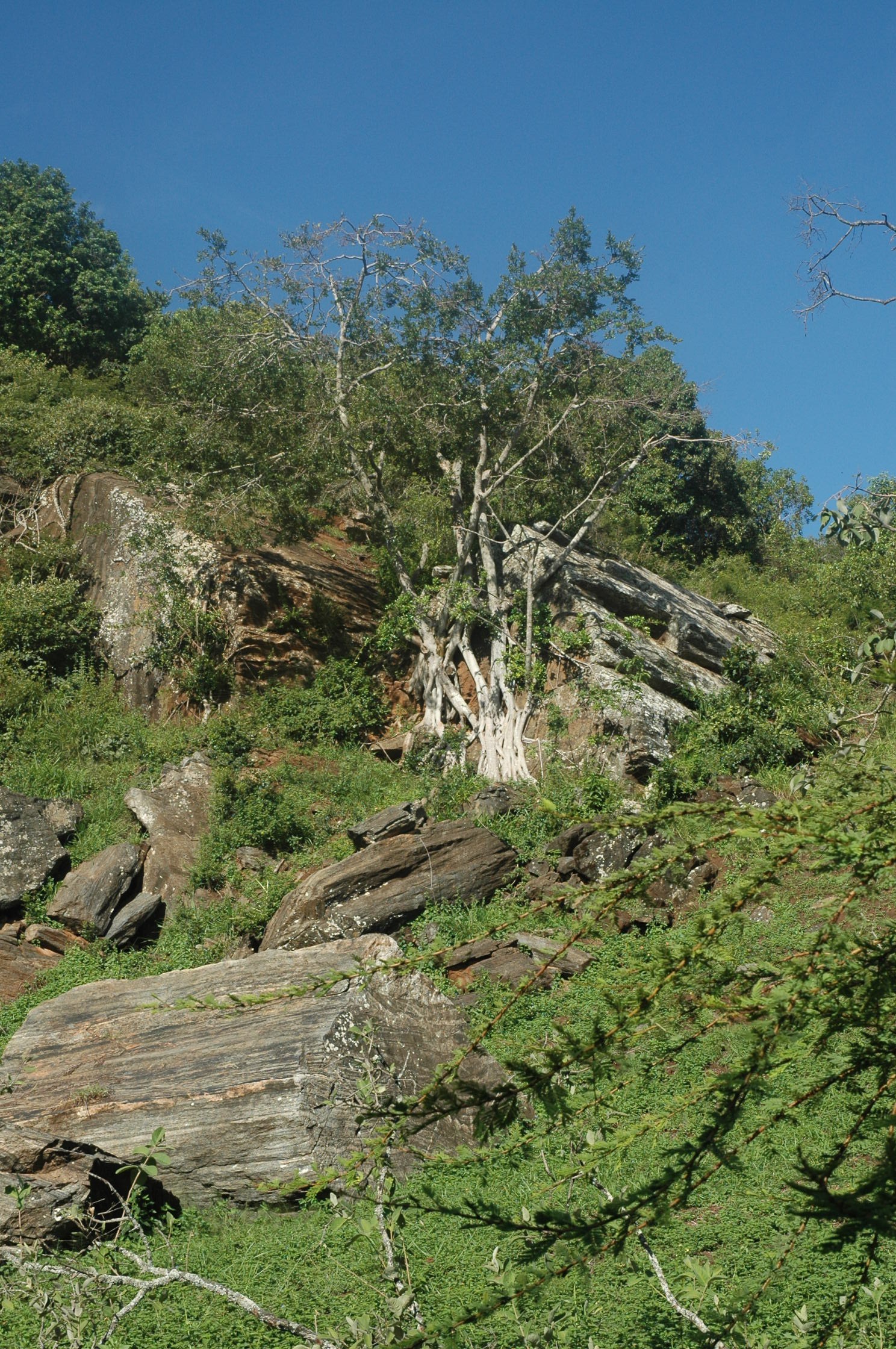 Ol Donyo Sabuk National Park
Ol Donyo Sabuk National Park is home to 45 species of birds including the white-browed sparrow weaver, grey- headed sparrow weaver, African pied wagtail, mourning dove, augur buzzard, African hawk eagle and purple-breasted sun bird. Buffalo are the dominant animals in the ecosystem and other wildlife include bush bucks, leopards, olive baboons, aardvarks, porcupines, mongoose, pythons and monitor lizard. The mountain's summit also offers visitors scenic views of Mount Kenya.
Best Time to Visit
The weather in the park is hot and dry. It is only a few months when there is rain. From January to March marks the driest season. April to June is wet and hot whereas from July to October, it's warm and dry. November to December is warm and wet.
Activities like game watching, hiking, nature walks, and mountain climbing are easier in the dry season. However, during the wet season comes the sunshine and birds stay in the park.
Wildlife in Ol Donyo Sabuk
Animals
One of the highlights of the park is that you can get to see the animals closely during game drives, in safari or during a hike. That is why it is preferable and safer to walk with a guide. You will definitely enjoy wild viewing of olive baboon, duiker, mongoose, white colobus monkey, sykes monkey, leopards, bush back, bush babies, porcupine, water bucks, Kirk's dik dik, bush pigs, Aardvark, rock hyrax, tree and ground squirrel, buffaloes, and impala, among others.
Birds
The park has 45 bird species to be enjoyed during the day.  In the wet season, there are more birds that join the group especially, so you will have a lot to see. Witness bronze sunbird, ring necked dove, helmeted guinea fowl, white browed sparrow weaver, augur buzzard, mourning dove, purple breasted sunbird, grey headed sparrow weaver, African hawk eagle, speckled mouse bird, yellow vented bulbul, African pied wagtail, great sparrow hawk, grey tit, starling, Mackinnon grey shrike, and bateleur, among others.
Things to do in Ol Donyo Sabuk National Park
There are so many activities to enjoy and to have a wonderful time. The most interesting are as below
Hiking
It is one of the most enjoyed in the park. It is 10km to reach the peak but achievable in 2 or 3 hours, according to one's fitness.
Game Drives
Hop on a game drive and search for wildlife in the area. Spot animals in the short grass, along water sources, and in their comfortable grounds. Buffalos are the commonest to see.
Bird Watching
This activity is breathtaking for there are only a few times where one sees many birds and of different kinds. Birds in Kenya and surrounding areas will be at your disposal, as you will get to see the rarest kinds of birds and yet so clearly especially with binoculars.
Nature Safaris
Enjoy nature to the fullest and feel the place. Sometimes you will reach where a car can't and enjoy what lies there. You will enjoy the rivers, tour the forest, and walk along the foothills of the mountain.
Camping
There's a spacious ground for camping, so all you will need is your camping equipment and you will have an amazing time with your family or friends. You will enjoy the sun set and rise and never forget the sights and sounds of wildlife in the place.
Picnicking
The park is a wonderful ground for having a picnic. Even the places close to it that you will get an opportunity to visit like The Fourteen falls are wonderful too.
How to get there
By Road: 85 km north-east of Nairobi. From Thika town proceed 22 km along the main Garissa road to Makutano junction. At Makutano follow the KWS sign and turn right, proceeding 3 km on an all-weather murram road to Donyo town. At Donyo turn right and proceed a further 2 km to the main gate.
Attractions
Montane landscape
An unusual burial site, McMillan grave
Wildlife Watching
Abundant forest birds
Fourteen Falls
Scenic views of Mt.Kenya  from the summit