Queen Elizabeth National Park
Queen Elizabeth National Park is Uganda's most popular national park and certainly one of the most scenics. This is the second-largest conservation area in Uganda. It is located in the southern part of Uganda stretching from the crater-dotted foothills of the Rwenzori ranges in the north. This is along the shores of Lake Edward to the remote Ishasha River in the south.
The park, formally known as kazinga channel has one of the largest savannah grasslands. This makes it the best when it comes to wildlife viewing with a high chance of seeing the big four animals. It is also a prime grazing place for the buffaloes, elephants, various antelopes, and also a variety of bird species.
Animal species found
Queen Elizabeth national park is a habitat of over 95 animal species including the big four, 612 bird species which makes it one of the best birding destinations in Uganda. The park has a number of sectors; Ishasha sector, Kisenyi sector, Kyambura gorge sector, Mweya peninsular, Maramagambo forest.
Maramagambo forest
Maramagambo forest is a natural reserve located in Bushenyi district commonly known for bat experience. The forest is a home for 7 primates, and you can explore the waterfall, trees, crater lakes like Nyamasingiri and kyasanduka while making your way to the forest.
Mweya Peninsular
Mweya peninsular, located on the northern bank of kazinga channel is a water body that joins Lake Edward and Lake George. There are a number of activities that you can engage in while in this sector like night game drives, boat cruises, and birding.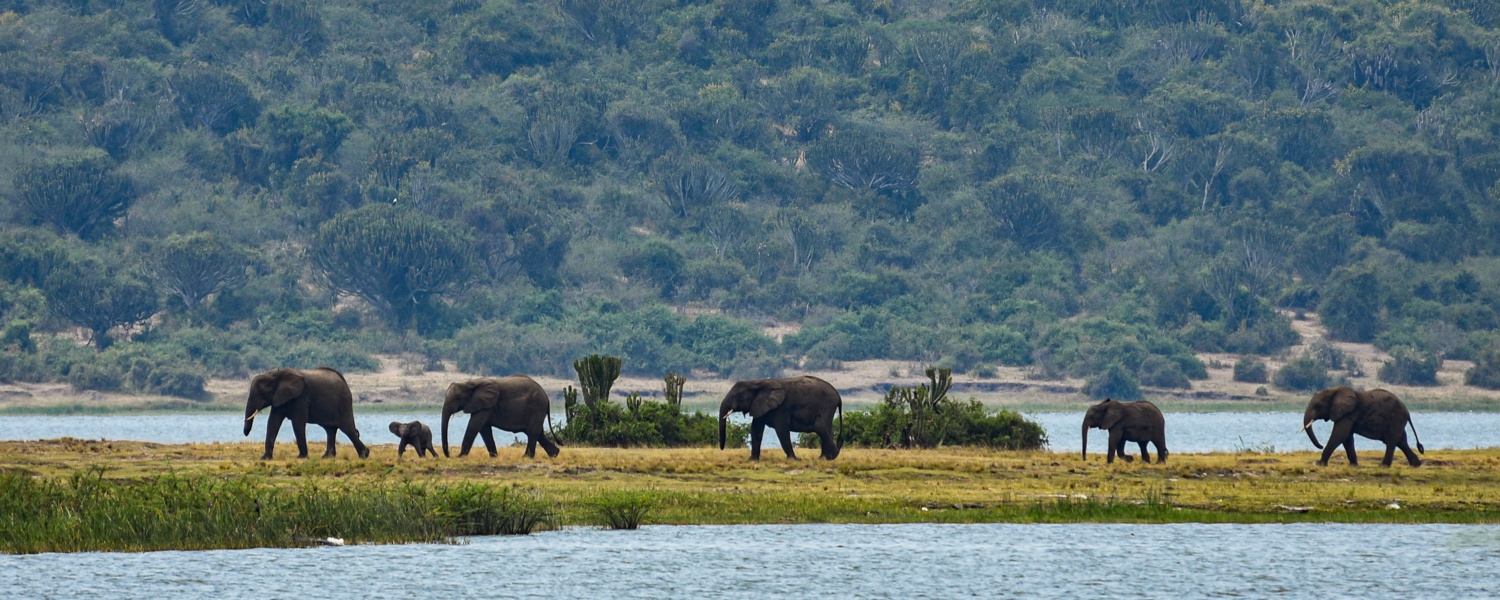 Kyambura Gorge sector
Kyambura gorge sector. This is also known as the valley of apes because of its thrilling numbers of primates with chimps as the most commonly seen apes here. The sector is located in the eastern part of Queen Elizabeth which allows activities like chimpanzee tracking, guided nature walks, and also birding.
Ishasha sector
Ishasha sector. This is one of the most popular sectors because of its rare tree-climbing lions that are thrilling to watch. The sector is located in the southwestern part of Queen Elizabeth national park. Visitors here can engage in game drives and bird watching as you enjoy the unique creatures only found in the Ishasha sector and Lake Manyara national park of Tanzania.
Kasenyi sector
Kasenyi sector. The sector is located in the northeastern part of Queen Elizabeth National Park with an open savanna and breeding area for Uganda kobs. This sector is famous for game drives and visitors here engage in a more rewarding game drive called lion and leopard experiential tracking. The place has a good number of Uganda kobs, a delicacy for the lions and leopards that reside here. While there, you will interface with the lions and leopards under the guidance of a ranger guide and researchers who drive around the park with radiation trackers. These trackers help them to find these lions and leopards that have radio collars placed around their necks. The lion tracking experience takes about 3 to 4 hours as you enjoy this amazing experience. When you do this experiential lion and leopard tracking game drive, you have over 95% chances of seeing these predators.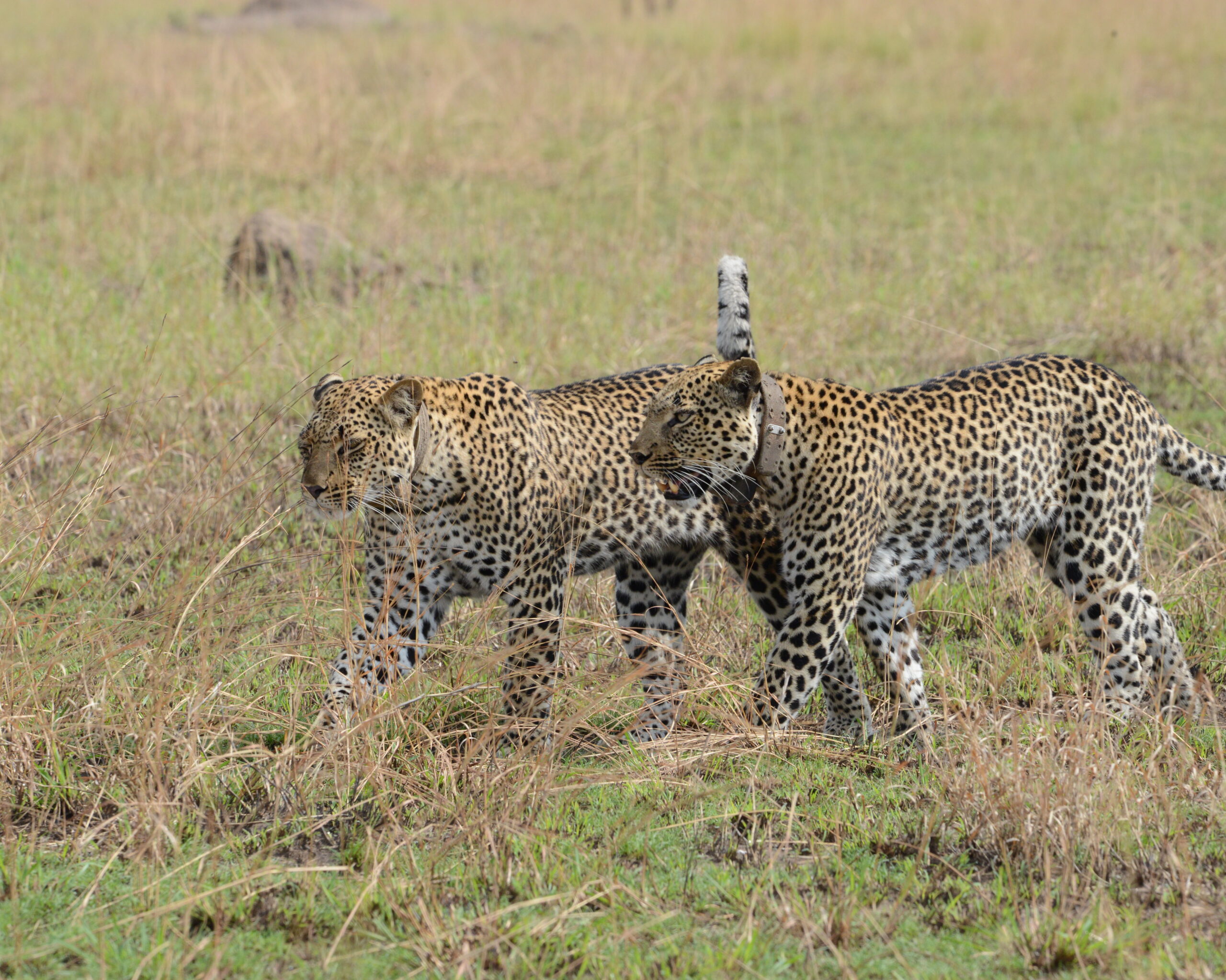 Activities to do in Queen Elizabeth national park!
Chimpanzee tracking in Kyambura gorge.
Kyambura gorge which features a lush tropical forest surprisingly thriving below sea level while its unique floral species bear fruit for the chimpanzees that inhabit gorge. There are other primate viewing opportunities in the area besides chimpanzee tracking in Kyambura gorge.
Being one of the famous activities done in Queen Elizabeth national park, you need to secure a trekking permit for chimps as early as possible. This activity requires you to get a permit which allows you to be part of the activity. This is very easy if you trust Pamoja tours and travel company to help you acquire the permits.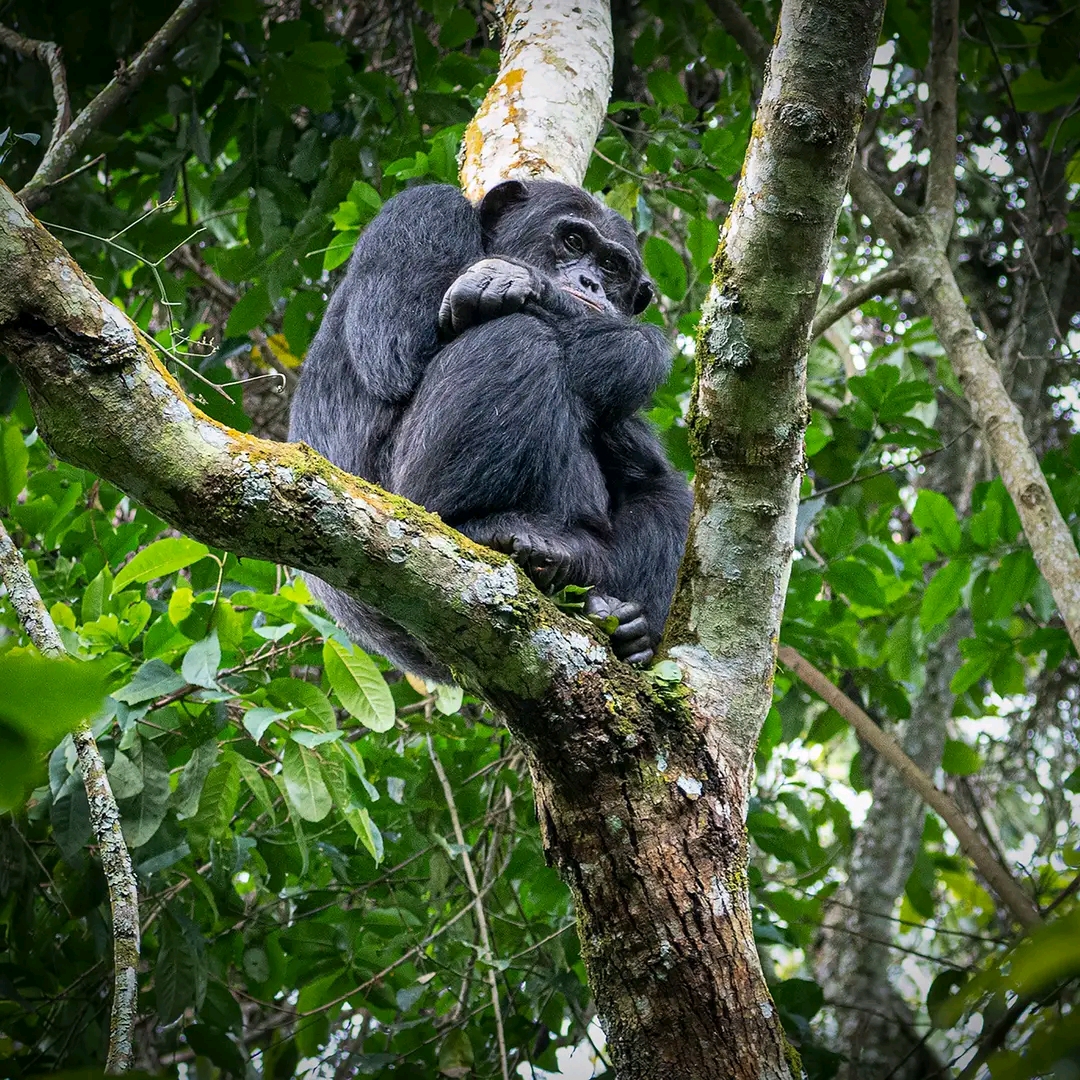 Visiting Kazinga channel
Kazinga channel is one place you shouldn't miss out on your visit to Queen Elizabeth national park. You can either take a boat and explore it or relax on its shores as you enjoy the beautiful views. The shores of Kazinga channel present bird-watching opportunities being that it's a place for numerous birds which can be spotted by birders. You will also be able to encounter herds of elephants, buffalos, and crocodiles on the shores.
Game drives.
Queen Elizabeth presents game drive opportunities, commonly done in Kisenyi plains and Mweya which are popular for wildlife viewing. You can also enjoy the drive through the Ishasha sector for an exceptional experience of amusement since the sector has its unique tree-climbing lions with a number of candelabra trees with big branches that allows the animals to hang up there.
Other animals
These lions can only be found in Queen Elizabeth national park in Uganda and a few of these in lake Manyara Tanzania however, they are very hard to track since they are a few in number. These lions also make an exceptional attraction and they make a highlight for the safari taken within Queen Elizabeth National park where the males of these exceptional lions have a black mane.
Others
The other sectors of Mweya and Kisenyi also give a wide range of wildlife species including the big four, waterbucks, herds of buffaloes, topis, elephants, and many others. With luck, you will also be able to spot lions and leopards, see the strange candelabra tree of Uganda and view a number of crater lakes that surround the park. Game drives usually start in the morning or the afternoon under an experienced guide and driver
Bird watching.
Queen Elizabeth national park is a great birding destination especially for the bird lovers who will be able to spot over 300 bird species in a single visit. The park is a home to over 600 bird species of which some of these are Albertine rift endemic birds. There is savannah and water birds most of them that can be spotted on your boat cruise to the Kazinga channel.This goes through the open savanna grasslands and along the water banks.
Species
You will have a perfect birding spot where you will be able to see various bird species. These include African crake, long-crested eagle, broad-billed roller, African white-backed vulture. Also, there is an African green pigeon, Ross turaco, white-headed barbet, grey woodpeckers among others. A full day birding safari can be arranged. Alternatively, you can spot them on your game drives in the park, others like water birds, swamp birds, savannah birds. You can also spot Albertine rift endemic birds in Queen Elizabeth national park.
Cultural tours.
Cultural tours by guides lead you through the local communities and experience life outside Queen Elizabeth national park. For those who have interested in projects, there is one that was started under kasoga community. Here they get to share their hard life experiences near the park. Exploring outside the park, you may choose to visit the local communities around the park and those making a living near Lake Katwe. The peace between the local people and the park who work hand in hand is intimidating. Their stories as you interact with them will open your eyes to the life the locals live.
How to get there?
By air
You can access the park from Entebbe international airport or Kajjansi airstrip to different airstrips like Mweya, Kasese or Kihihi. This depends on the available domestic flight operator and routing you plan to use. It should be noted that the airstrips are located away from the park. Therefore, you will need to take a few minutes or hour's drive to the park or the lodge where you are planning to stay.
Kajjansi airstrip has direct flights to Queen Elizabeth national park reaching Kajjansi airstrip. There are daily flights they schedule from Kajjansi airfield which fly directly to the airstrips in Queen Elizabeth national park. After your trip to Ishasha, Mweya and Kihihi airstrips are the closest airstrips to the Ishasha sector. Here you can get a plane to fly you back to Kampala or Entebbe.
Flights
Flights from Entebbe international airport to the nearby airstrips require you to take a ride for a few more minutes to the park. From Mweya airstrip, it takes you 45 minutes' drive depending on the lodge you are planning to stay at. Then from Kasese airstrip, it takes you 1-2 hours' drive to the park. From Kihihi airstrip, it's just a 3 hours' drive to the park. Flights to Mweya and Kasese are highly ideal since it's just a few minutes or hours away from the park.
By road
Kampala is 410 km north of Queen Elizabeth national park which is 8-9 hour drive. That is if you will drive via Mubende – fort portal road. This is from Kampala to Queen Elizabeth national park and then connect to Ishasha sector. In case you want to connect from other destinations like Mweya peninsula into Queen Elizabeth national park. It takes you 2 hours' drive. Also from Lake Mburo national park Mbarara to Ishasha, it takes you 6 hours' drive. From Bwindi impenetrable forest to Ishasha, it takes you 2 hours' drive. It is likely that your journey will include stops at other attractions or national parks along the way.
Best time to visit the park.
The park is open for visitors throughout the year. This implies that all activities in the park continue taking place regardless of the weather changes. However, the most suitable time to visit the park is in the months of June to September and January to February when the grass is short and the park is dry enough to make game drives easy as there will be a low probability of rain interrupting your drive.
Seasons
This also increases the chances of seeing wildlife. There will be a search for water and animals are more likely to congregate around the fewer remaining water holes. The rainy season makes it a bit hard to move and carry out all activities in the park. The roads are slippery, which makes it hard even for game drives.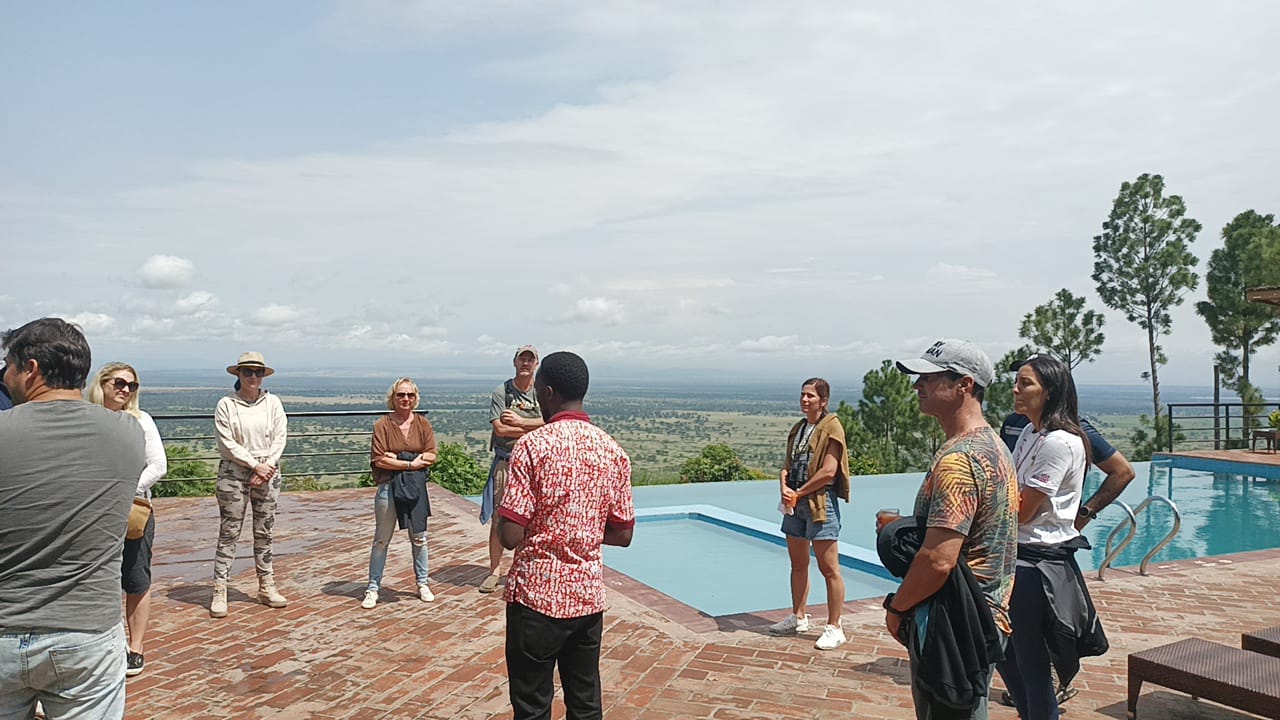 Where to stay ?
Queen Elizabeth's accommodation facilities range from budget, mid-range and luxury accommodation facilities. These are from US 90 dollars up to US 400 dollars per night depending on the lodge you plan to stay.
These lodges facilities include; mazike safari lodge, katara lodge, bush lodge, kyambura gorge lodge, buffalo lodge, elephant hab lodge, and many other accommodation facilities. Feel free to contact Pamoja tours and travel company for more information, bookings, and inquiries on where to stay. We will advise you according to your budget and interests.
Your trip
Pamoja Tours and Travel has gained experience over years in organizing the best and most memorable trips with tailor-made booking safari. We will help you book all your permits and other services necessary in advance. Pamoja tours and travel company organizes safaris in different parts of Uganda by experienced guides.
These safaris go beyond Uganda but also to Kenya, Rwanda, D.R.C, and Tanzania with the best and most memorable experience. Contact us to help you plan, and tailor any safari of your own interest throughout east Africa. Contact us for a memorable experience in Queen Elizabeth national park and also across all east African countries.