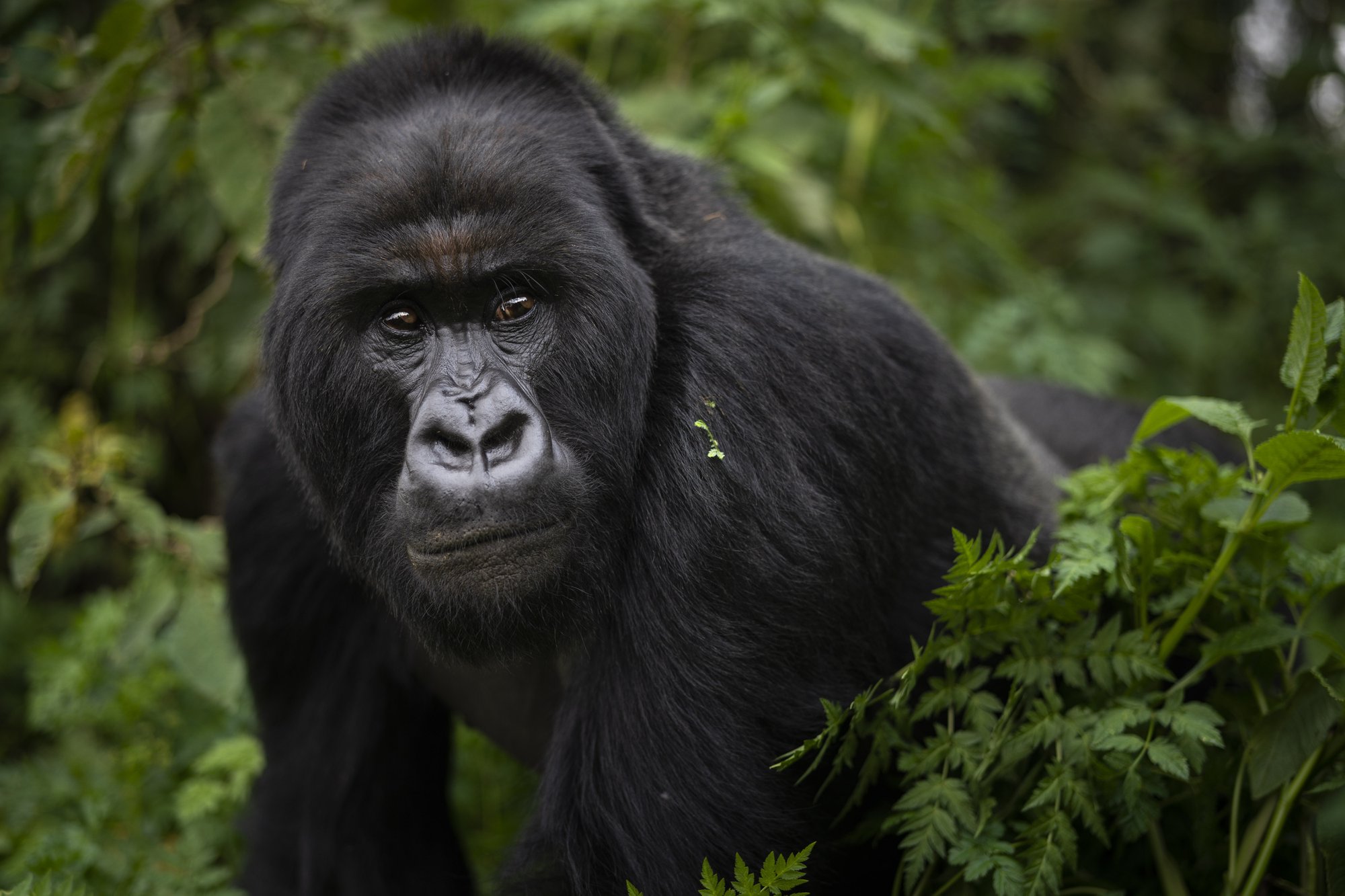 Why you should choose to travel with Pamoja Tours and Travel on your gorilla trekking safari
Why you should choose to travel with Pamoja Tours and Travel on your gorilla trekking safari.
We are a safari company that offers safaris in Uganda, Kenya, Tanzania, Rwanda, Congo and Zanzibar.Here are the reasons why you should travel with us:
5% of our profits go to Pamoja Health Initiative:
Pamoja Health Initiative (PHI) is a health focused organization that promotes health empowerment among the youth and their communities.
This is through the following ways, health education and sensitization. Also through promotion of health seeking behaviors and building the capacity of the youth through skills development and also nurturing them in entrepreneurship in order to reduce their socio-economic vulnerability to HIV infection, early pregnancy, domestic violence, maternal mortality and morbidity and other sexual reproductive health challenges.
Our work builds the capacity of the youth to respond to sexual reproductive health challenges through increasing access to accurate information to help them make informed decisions, empowering the youth with life skills to bring a positive change in their behaviors as well as giving them a platform to connect and deliberate on the issues affecting their lives.
When you book a safari with us, you are contributing indirectly to health and education of these vulnerable communities.
You are also contributing to vulnerable mothers in pregnancy and postnatal period. This is through their maternal health, child care and necessities for both the mother and child for example treatment of mother and child, food, clothes, shelter, and so much more.
How to participate directly:
During your safari with us, you can choose to visit one of the vulnerable communities and educate them about life skills they can engage in to be able to have a sustainable life.
You can also sponsor a child and give them a chance to education.
You can also contribute directly by paying for their shelter and clothes.
You can also contribute to their nutrition benefits directly.
Also, you can contribute through buying the girls some necessities like pads and also equipping them with sexual reproductive health through life experiences.
We offer world class gorilla trekking safaris.
Our gorilla trekking safaris take visitors deep into the lush jungles of Uganda's Bwindi Impenetrable Forest or Mgahinga, Democratic Republic of Congo's Virunga National Park, and Rwanda's Volcanoes National Park.
Our highly professional and experienced safari guides are knowledgeable about gorilla behaviors. They know a lot about the local flora and fauna. They will ensure that our visitors have a safe and enriching experience while visiting these rare and magnificent primates.
On addition to gorilla trekking safaris, we also offer wildlife safaris, birding safaris, cultural and relaxation tours.
This is in Uganda's National parks like Queen Elizabeth National Park, Murchison Falls National Park, Kibale Forest National Park, Kidepo valley National, Lake Mburo and many more.
We offer safaris in Kenya', Tanzania National parks like Masai Mara National Park, Serengeti National Park and many more.
Also in Rwanda, we offer safaris not only in Volcanoes National Park but also in Nyungwe, Akagera National park. We offer safaris in Kahuzi-Biga in Congo and many more.
We also offer relaxation safaris, cultural safaris and these include safaris in Zanzibar, Diani beach. Our cultural safaris include safaris in the Masai cultural villages in Kenya and Tanzania, Batwa of Uganda and many more.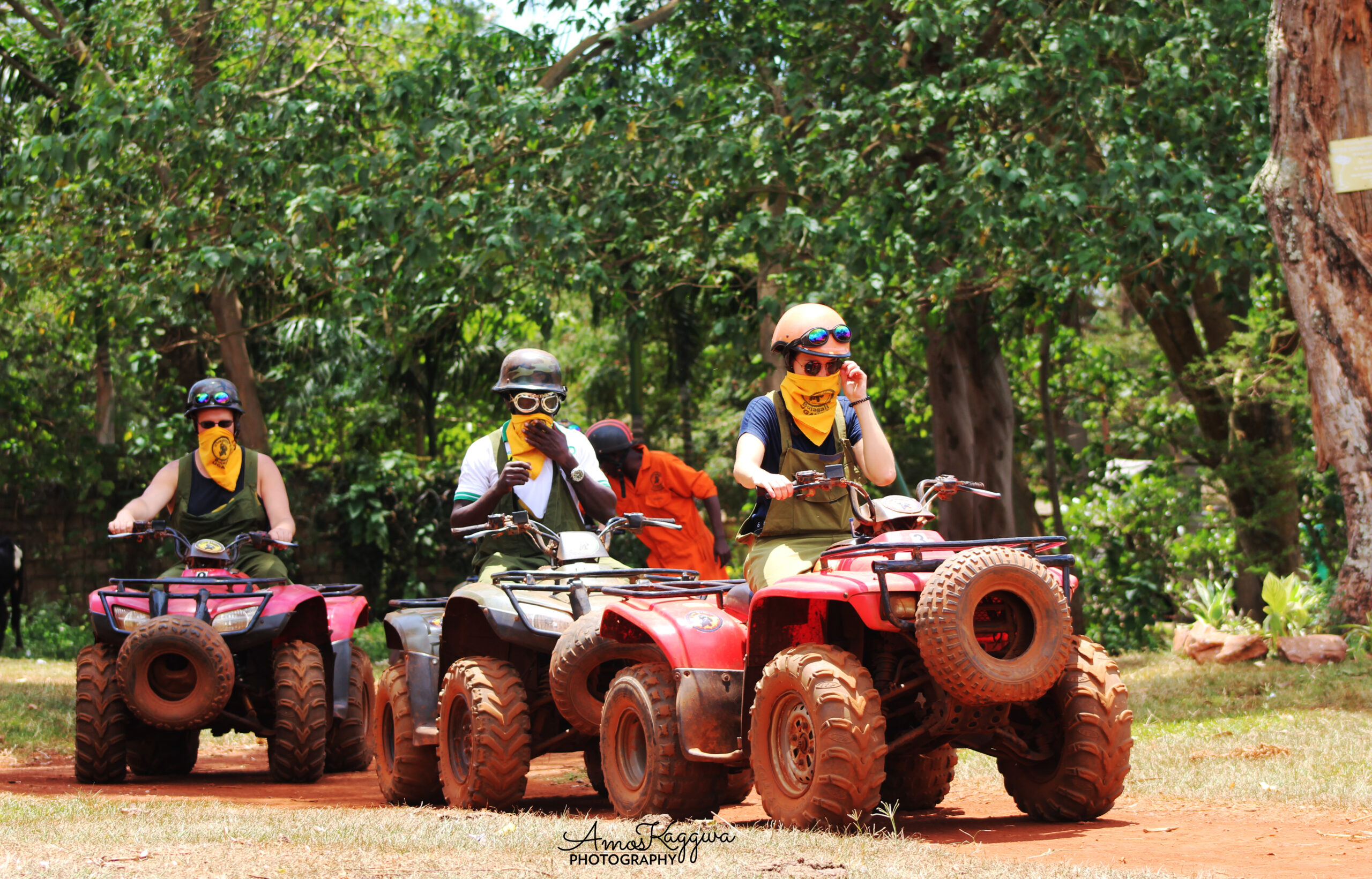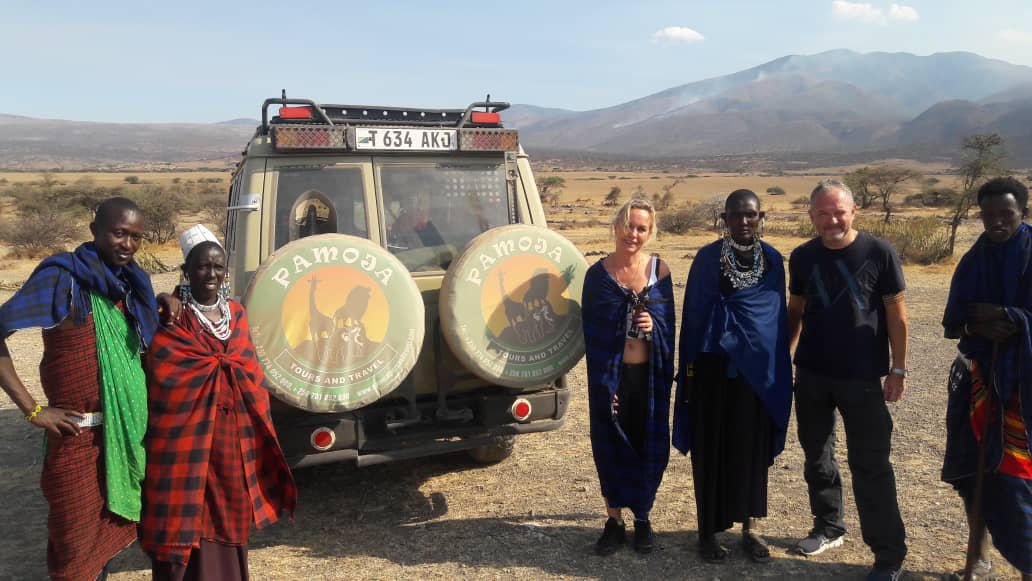 We are very interested in conservation of wildlife.
This is through encouraging travel and tourism because it helps in development of national parks and wildlife sanctuaries. This protects animals in their natural habitat. It also helps in biodiversity preservation as thousands of animal species take shelter in the huge forests and national parks. For example when you buy a gorilla permit for your Uganda gorilla safari.
Car hire/rental services.
As Pamoja Tours and Travel, we offer car hire services to our clients who wish to drive around their tourist destinations on self-drive.
We also can give them professional guides/drivers on request throughout their travel. Enjoy the flexibility to travel at your own pace and schedule. Whether you only need to rent a car or need a car with a chauffeur, we got you.
We handle all volumes.
We handle private travellers, solo travellers, and group travellers. Whether you want to travel alone at your own pace,or would like to join a group of travellers during your gorilla trekking safari, we got you.
Pamoja Tours and Travel offers tailor made and fixed safaris to our clients. We have honeymoon packages for lovers and many safari packages for all groups and all sizes.
We offer great family safaris for adults with their children and we ensure that each safari is as memorable and fantastic as possible.
Reliability and trustworthy:
Pamoja is credited with trustworthy and reliable employees who are determined to work together with you to deliver quality services.
Our priority is to provide authentic and unforgettable experiences to those seeking adventure, relaxation, and a chance to connect with the incredible wildlife and culture of East Africa while giving back to the community through our Initiative.
Hospitable employees/ guides with a broader knowledge about travel destinations.
These include Uganda, Kenya, Tanzania, Rwanda, Congo and Zanzibar.
Why choose to travel with Pamoja Tours and Travel. Our company offers a wide range of services to ensure that our clients' experiences are seamless and hassle-free. From gorilla trekking safaris in Uganda, the Democratic Republic of Congo, and Rwanda to wildlife safaris, chimpanzee safaris, gorilla permit bookings, hotel bookings, car hire/rentals, and air ticketing services, we strive to meet all of our client's needs.
Affordable quality services:
Pamoja exists to offer pocket friendly services which are of a good quality to suite your taste and preference.
Our gorilla safaris are affordable and we ensure that the safari is of quality and worth every penny spent.
Reputable connections along our travel industry.
We have great connections we have made over the years we have been operating. This is with reputable hotels, lodges and national parks.
Therefore, when travelling with Pamoja Tours and Travel, you are with an experienced team of great people who are highly knowledgeable of your every destination and have connections in the right places.
So these are the reasons Why you should choose Pamoja Tours and Travel on our gorilla trekking safari
Thank you so much for choosing Pamoja Tours and Travel.
Book a safari with us now: