Stone Town Zanzibar
Stone Town Zanzibar
Stone Town Zanzibar, also known as Mji Mkongwe by the locals, is one of the oldest towns and trade centre of Zanzibar. The town is located on the western part of Unguja Island (Main Island). Stone Town is known for its rich History, architecture, culture, entertainment and street foods with high influences from Arab, India, Persian, and some European influences.
Stone Town's architecture dates back to the 19th century and reflects the diverse influences underlying the Swahili culture, giving a unique mixture of Arab, Persian, Indian, European and Africans. Due to its heritage, Stone Town is a major tourism destination in Tanzania, and a large part of its economy depends on tourism-related activities. For this reason, the town was designated as a UNESCO World Heritage Site in 2000.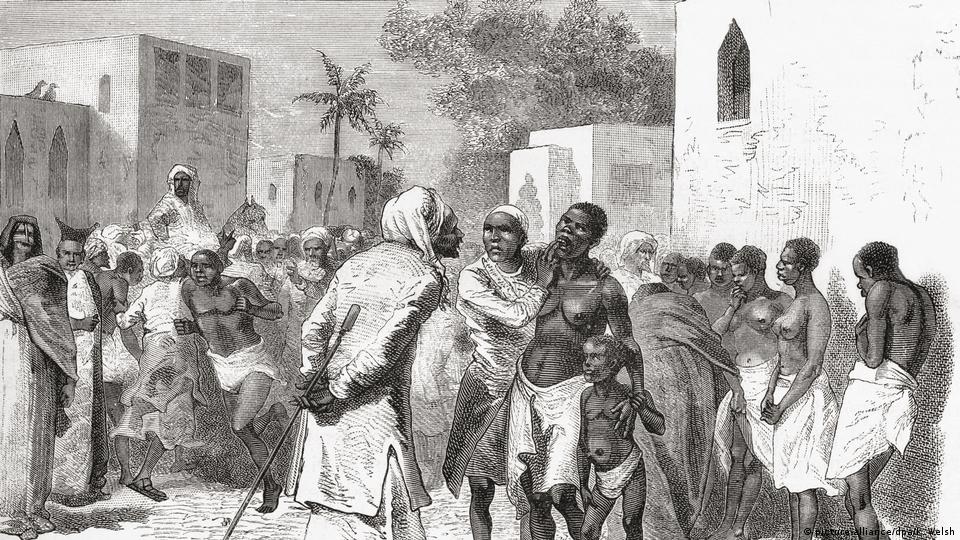 About its history.
Stone town was the former capital of the Zanzibar and the flourishing centre of the spice trade as well as the slave trade in the 19th century. In 1964, Stone-Town was the play ground of the Zanzibar Revolution that eventually led to the removal of the sultan. The revolution gave birth to a socialist government led by the Afro-Shirazi Party (ASP) or the black African population.
It's noted that more than 20,000 people were killed during the Zanzibar revolution leading to refugees, especially Arabs and Indians. The Arabs and Indians had to flee the island as a consequence of the revolution since they had lost powers.
While leaving the island, they left everything behind. The Afro-Shirazi Party immediately occupied the old homes and converted them into public buildings. In 1964, when Tanganyika and Zanzibar combined to form the United Republic of Tanzania, Stone Town kept its role as the capital and government seat for Zanzibar, which was declared a semi-autonomous part of the new nation.
Book your safari to Stone Town Zanzibar
There are safari packages combining Zanzibar and Tanzania, and you can click here:
Major attraction and activities to see/ do in Zanzibar.
Stone town has a number of activities to do there and places to visit, and these include the following:
House Of Wonders
The house of wonders is also known as Bayt el Ajaib in Arabic, this was the first largest building to be built in Zanzibar in 1883 by the Sultan Barghash bin Said al-Busaidi. It was the first house to have an elevator in the whole of East Africa, that's why it is called "house of wonders".
The House is now located between the Old Fort and Palace Museum in Stone Town. The construction materials of this house consisted of a combination of coral rag, Stones, Concrete slabs, Mangrove shoots and steel beams.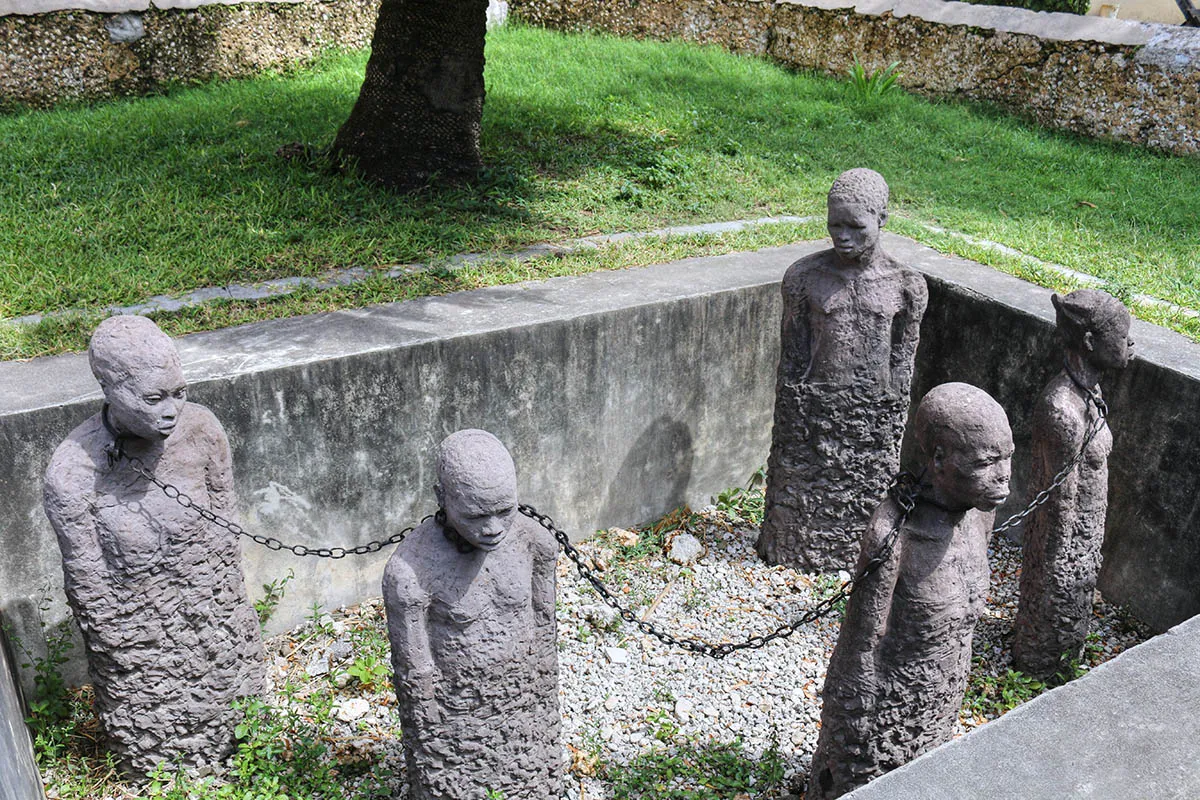 Former Slave Market
It's the last slave market in East Africa which was closed in 1873, and is located in Stone Town Zanzibar at Mkunazini street. In 1879, the British missionaries built Christ Church Cathedral (Anglican church), and today it is the most significant tourist attraction in Stone Town.
Freddie Mercury House
This historical place is located in the same house where Freddie and his family stayed in his childhood at Gizenga Street, Stone Town Zanzibar. The museum is small but it is worth visiting especially if you are a fan, this is the must visit place in Stone Town, you will have more information of Freddie Mercury's childhood life in Zanzibar.
Amazing paintings inside the museum and different handwritten lyrics. Within our Historical Stone town trip, you will also have a time to see this place and our guide will provide you with more information about the place.
Darajani Market
While in Stone Town or want to visit Stone Town, then this is very important local market to experience the livelihood of Zanzibar locals or if you want to buy some gifts for your loved ones when you go back Home.
This is the Historic, unique and the biggest Market in Zanzibar. Darajani Market  is the main Bazaar located in Stone Town Zanzibar, was built under Sultan Ali bin Hamud who was the eighth Sultan of Zanzibar from 1902 to 1911.
Buying Spices At Darajani Market
Spices is one of the major products that tourists ask for while they visit Zanzibar. You can purchase a variety of spices at Darajani Market like Cinnamon, Cardamon, Vanilla, Nutmeg, Cloves and so on.
Spices which are sold in Darajani are already packed to make it easier for you to travel with them in your bag. In case you want to buy spices from the farms, then you can follow this guide on best Zanzibar Spice Farms Tours including lunch and fruits.
Go The Spice Farms Tour
While in stone town, you can do a Spice farms tour because the farms are near to Stone Town. During this tour, you will find why Zanzibar is nicknamed as the Spice Islands. While there, you will tour all the spices that are grown in Zanzibar, learn more details on how they are planted, harvested and used in Zanzibar cuisines.
Old Fort/ Arab Fort
The Old Fort, also known as Arab Fort and 'Ngome Kongwe' by the locals. Is one of the Historic and oldest buildings in Stone Town, Located next to House of Wonders facing Forodhani Park. The Fort was built by Omani Arabs rules after expelling the Portuguese in 1699.
Around the 19th Century it was used as a garrison and prison, and during 1905-28 officially used as a terminal of the Zanzibar railways which was connecting Stone Town and Bububu village. Now it is one among the tourist attractions in Stone Town.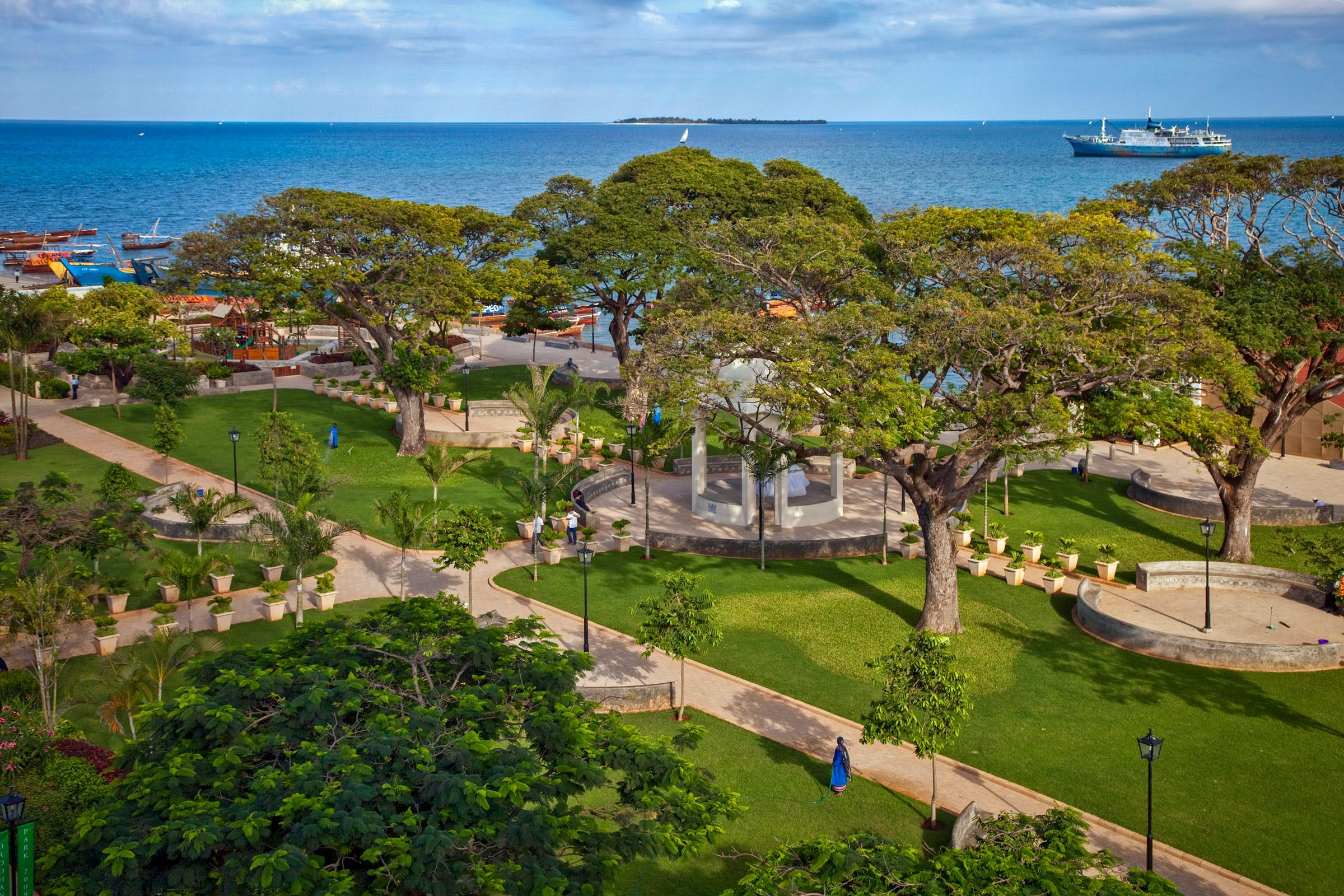 Forodhani Garden
The Forodhani Park is one of the best free places to chill out and watch the sunset in Stone Town, it is located in front of House of Wonders and Zanzibar Old Fort.
The park is facing the Indian ocean which creates an amazing breathtaking atmosphere in the Garden. Normally, this is the last place to visit in our Stone Town tour. There's also a special Night Market in the evening where you will have a variety of fresh cuisines like Zanzibar Pizza, Chapati, Grilled Lobsters, Octopus, Squid, Fish, and many more.
Prison Island Tour and feeding the tortoises
The Prison Island, also known as 'Changuu Island' by the locals. This is one of the popular things to do in Stone Town Zanzibar. In this tour you will do Swimming and Snorkeling, feeding the Giant Tortoises and you will play with them, learning the short history of the Island, and you will be aware why it is called 'Prison Island'.
Stone Town is a departure place to prison island, and actually we have two places for departure; Infront of Mizingani Seafront Hotel or sometimes in front of Livingstone Beach Restaurant near Forodhani Garden.
Sunset Dhow Cruise
For any couple planning to visit zanzibar, do not miss out on the best romantic thing to do in Stone Town. It takes one hour and half tour with a traditional Zanzibar sailing boat. The departure place of the tour is in front of Livingstone Beach Restaurant in Stone Town.
Normally, the Sunset Dhow Cruise starts at 17:00, from the Livingstone Beach Restaurant ahead to the Mtoni beach area and then return to Stone Town while the sun is slowly going down with a beautiful view of the Stone Town from the sea. On board, you will have local made snacks and soft drinks.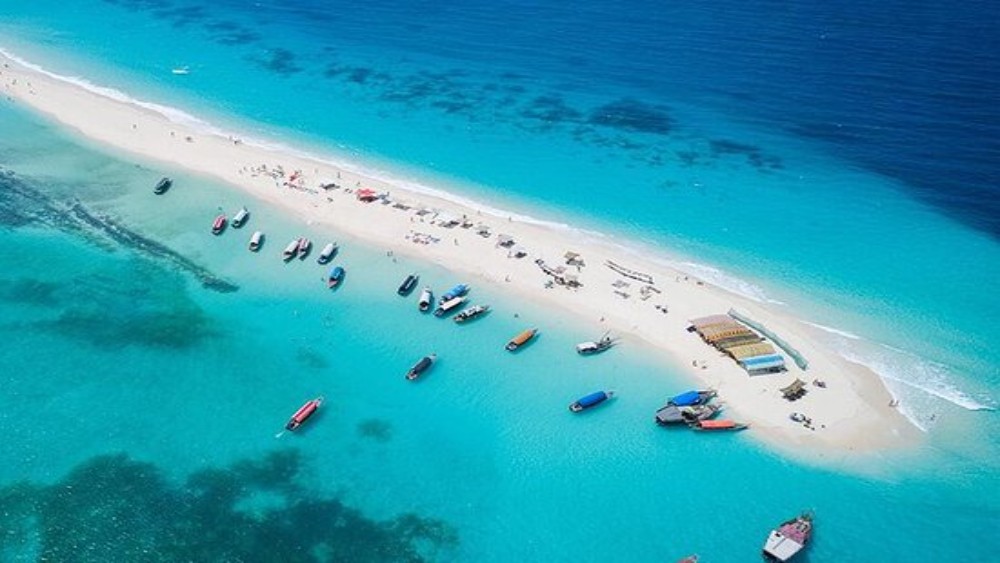 Relaxing at Nakupenda Sandbank
Nakupenda Sandbank is one of the best beaches for relaxation near Stone Town. Also it is listed as one among the best beaches in Zanzibar Islands.
If you are a fun of beaches and the ocean, then Nakupenda Sandbank must be on your list! In this tour, you will do Swimming and Snorkeling, Sanbank relaxation, Sunbathing, and you will enjoy fresh seafood BBQ prepared on the sandbank with mouth watering tropical fruits like Mango, Pineapple, Watermelon, Banana.

Testing Sea foods At Forodhani Night Market
One of the best things to do in Stone Town Zanzibar at night is testing the sea foods. If it is your first day in Stone Town and looking to get something to eat during the night time, then Forodhani night market is your stop.
Not only seafood, there are a variety of foods you can order; Zanzibar Pizza, Fried Breadfruits, Cassava and fresh spiced sugar cane juice. Forodhani garden is located just in front of House of wonders in Stone Town.
Dining at Cape-town Fish Market
If you are looking for the special and unique Restaurant in Stone Town, then Cape Town Fish Market is for you. This is the floating restaurant located at Forodhani Garden, one of the greatest places to watch the sunset. It's such a nice Restaurant to have your romantic dinner with your partner.
Their menu is spectacular and amazing, they cater both for meat-eaters and vegetarians and they offer a carefully selected range of the finest South African wines.
Souvenirs Shopping
The list of things to do in Stone town can't be finished without talking about Souvenirs shopping. If you are intentionally going to Stone Town for Souvenirs shopping, then make sure to have a big enough bag to carry your things.
There are so many wonderful souvenirs to buy in Stone Town; They are authentic, attractive, handmade by mostly local women from Zanzibar islands and the Masai tribe from Tanzania Mainland.
Therefore when you purchase, you also support the local communities. Memories of Zanzibar is a famous destination to purchase your souvenirs, it is very famous among tourists who visit Stone Town since it has massive options for gifts.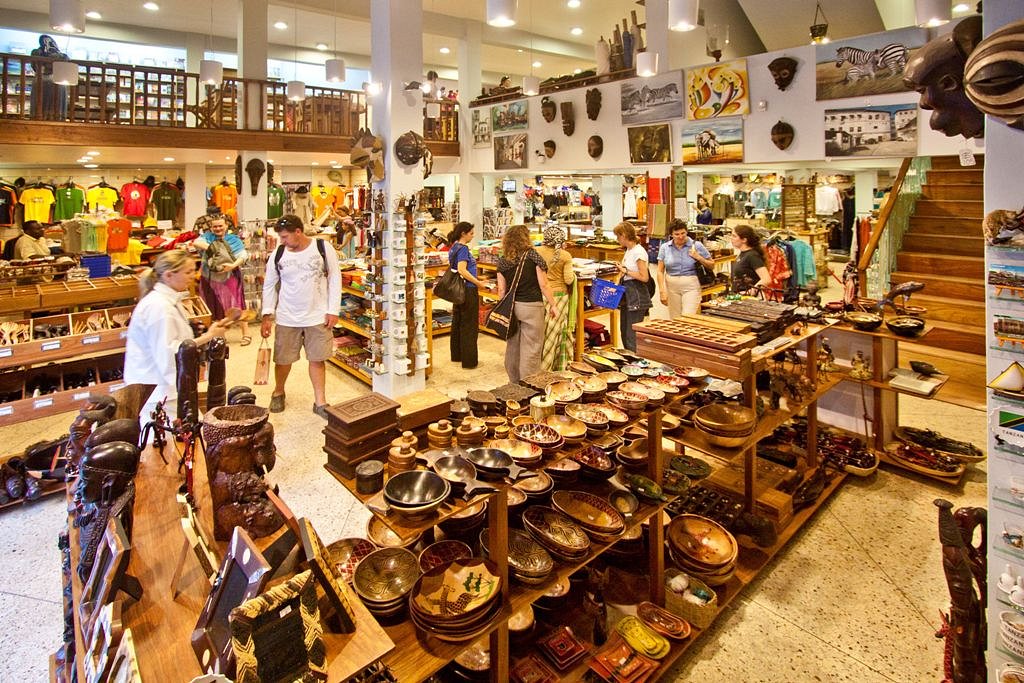 Buying souvenirs in Stone Town (tanzanite rings)
While in Stone Town, you can buy almost all things which are available in Zanzibar and Tanzania as a whole. You can buy a variety of jewelry made by Tanzanite in Stone Town including; Engagement rings, Earrings, Pendant, Necklaces and so on.
The original and scientific name of Tanzanite is "blue-violet zoisite", the name "tanzanite" was given because the world's only known tanzanite deposit is in the northern part of Tanzania near Kilimanjaro mountain. Some of the best Tanzanite shops in Stone Town include Blue Gems Zanzibar, Tanzanie Gallery, Zenj Treasures, Johari Treasures.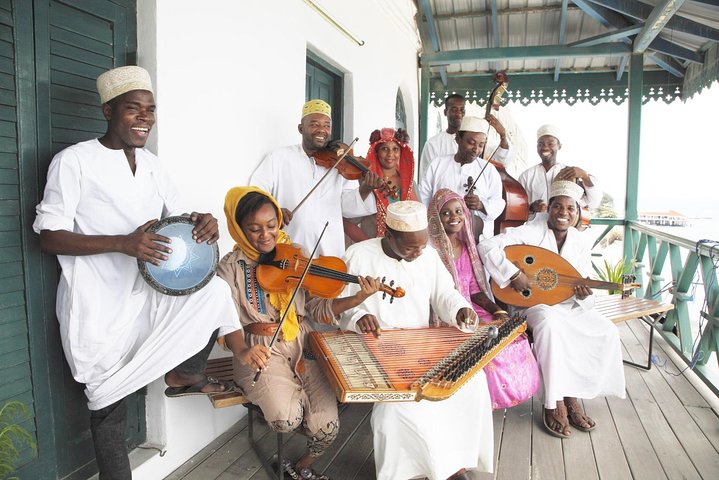 Watching Traditional Music
You can also pass time at Dhow Countries Music Academy to watch different Zanzibar cultural music known as Taarab and Kidumbak. This music academy is located near the Palace museum close to Mizingani Seafront Hotel.
Have A Lunch At Luqman Restaurant
Luqman Restaurant is one of the most affordable restaurants and it has a lot of Zanzibar local cuisines. It is located at Mkunazini street in Stone Town, near the formar Slave market (Anglican Cathedral).
Luqman is one of the best restaurants in Stone Town. Many travelers and locals are always going to this restaurant for their breakfast, Lunch and dinner.
Learn More About Zanzibar Doors
Learning about Zanzibar doors and Stone Town architectural design is among the reasons why many tourists visit Stone Town. The most memorable feature of the Stone Town streets are the spectacular carved Zanzibar doors.
There is a lot to learn from the History of Zanzibar doors. These doors are not just doors, but they also were used to indicate socio-economic status, ethnicity and customs of the owners.
In our Half day tour, you will learn more in details about Zanzibar doors with our professional local tour guide.
Snorkeling At Chumbe Island
If you choose to stay in Stone Town, you still have a better opportunity to experience an amazing snorkeling you could never find in many other famous snorkeling spots in Zanzibar.
The untouched Chumbe island coral park is spectacular with a variety of colors, this is the home and foods for the hundreds of the species that reside at chumbe corals.
Driving time from Stone Town to Chumbe Island office takes approximately 15 minutes. You can contact us to provide you transport or we can organize your full trip including lunch after snorkeling.
Dining On The Rooftop Restaurant
Experience the sunset while dining with your loved one on one of the rooftop restaurants in Stone Town. This could be a memorable thing you have done in Stone Town.
There are different rooftop restaurants you can go to in Stone Town; most famous are Africa House Hotel, Swahili House, Emerson Spice Hotel, Tembo House Hotel.
Most restaurants are not necessary to book in advance, therefore you are limitless to explore the stone town and then you can choose one to go there.
Other things to know while visiting stone town.
What To Wear while visiting stone Town Zanzibar?
Please note that Zanzibar has a high population of muslims, atleast try to wear clothes that cover knees and shoulders. However feel free to wear you convinient clothes during your stay there.
Best Places To Stay In Stone Town
Luxury Hotels to stay
Park Hyatt Zanzibar
Hotel Verde
Azamz Luxury Resort and Spa.
Medium Hotels
Doubletree By Hilton Zanzibar
Tembo House Hotel
Mizingani Seafront Hotel
Zanzibar Serena Hotel.
Budget Hotels
Swahili House
Zlife Hostel
Kisiwa House
Ten to Ten Hostel.
Best Restaurant In Stone Town
Some of the best restaurants where you can have the amazing meals include;
Puzzle Coffee Shop
Emerson Spice
6 Degrees South Grill & Wine Bar
Zanzibar Coffee House
Luqman restaurant.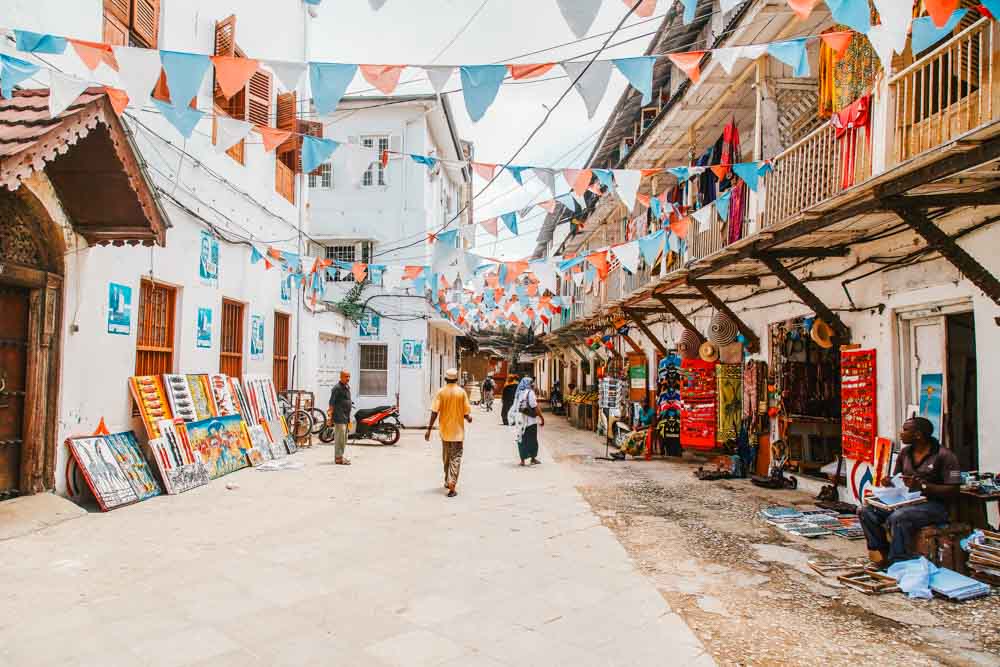 Questions people always ask!
There are a variety of questions people always ask about stone town.
What is Stone Town known for?
What is Stone Town Zanzibar famous for?
Why is Zanzibar called Stone Town?
How many days should I spend in Stone Town?
Is Stone Town expensive?
Can I wear shorts in Stone Town?
Should I stay in Stone Town Zanzibar?
Can men wear shorts in Stone Town?
What is Stone Town known for?
Pamoja Tours and travel has a number of safaris to Tanzania and Zanzibar/ stone town. So book your safari anytime.