Activities done in Jinja
Activities done in Jinja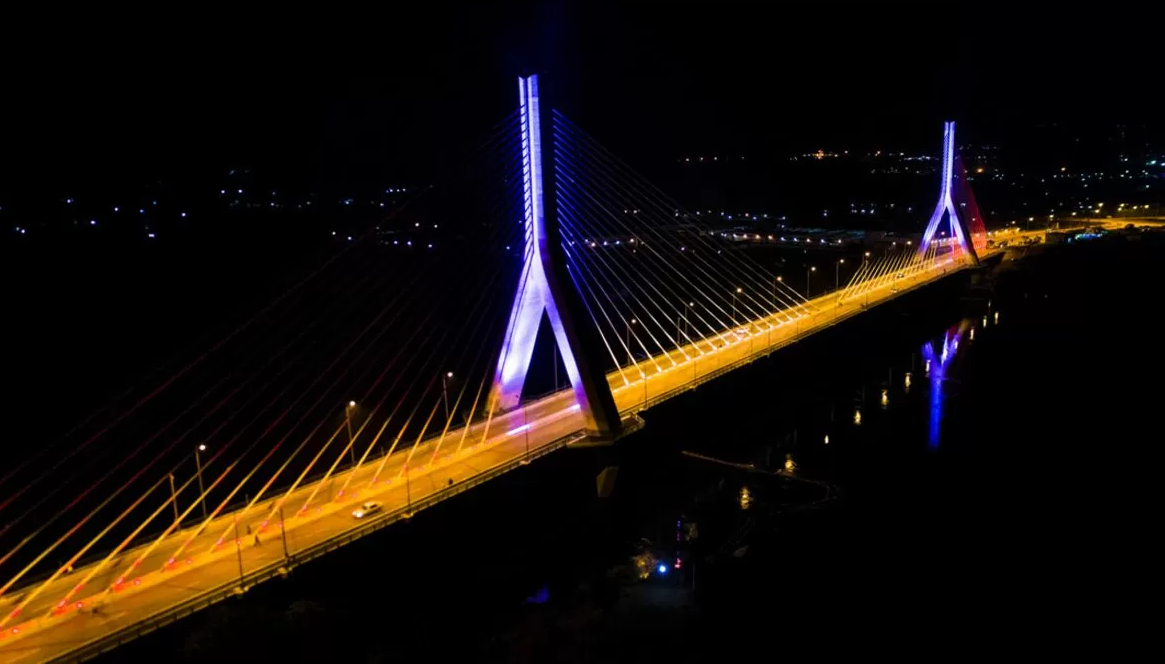 Activities done in Jinja keep on increasing every single year with more fun and adventure. Jinja is a district and a city in the Eastern Region of Uganda, across River Nile on the North shores of Lake Victoria. It is in the Busoga sub-region, approximately 81 kilometres (50 miles by road), east of Kampala, the capital and largest city of Uganda. The origin of the name "Jinja" comes from the language of the two tribal groups (the Baganda and the Basoga) that lived on either sides of the River Nile. In both languages, "Jinja" means "Rock".
Jinja city was founded in 1901 by British settlers and sits at an average elevation of 1,204 metres (3,950 ft) above sea level. Jinja has the second largest economy in Uganda after Kampala city, due to its infrastructure and economic activities. It's commonly regarded as "the adventure capital of East Africa" due to the very many adventurous activities one could engage in while in Jinja, most especially for tourists.
In regards to tourism, River Nile is the center of the adventurous activities that tourists mostly do while in Jinja. Some of there attractions include white-water rafting, "Source of the Nile cruise visit", bungee jumping, canoeing, kayaking, tubing, Quad biking, sunset boat cruises, Nile horse back riding, water slides, jet boats, community tours and city tours among many others. In regards to attractions, these include, Itanda Falls, Source of the Nile, Speke Monument, Victoria Nile, Bujagali Falls, Nile Reptile Park, Samuka Island visit, Historical sites among many others.
Since 2015, Jinja city has hosted the Nyege Nyege Festival which is East Africa's largest electronic music festival. Taking place at Discovery Beach in the suburb of Njeru in Buyikwe district approximately 20 minutes from the Jinja Central Business District.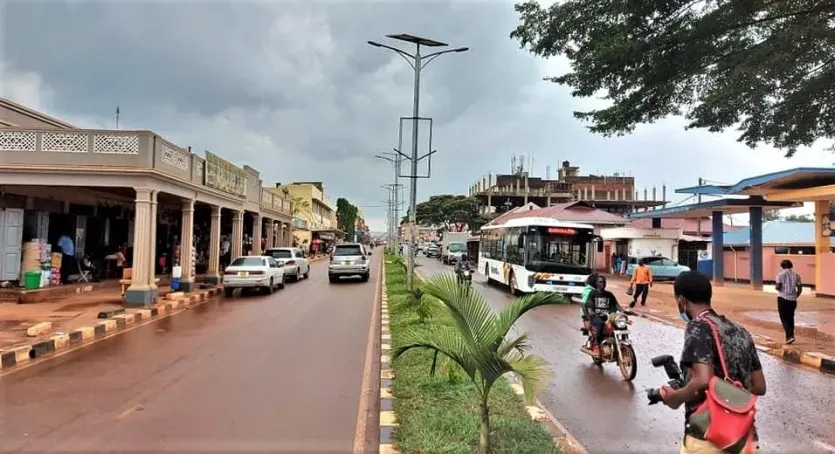 Source of the Nile
The source of River Nile is found in Jinja as internationally discovered by John Hanning Speke in 1858. The locals of the place know it as "Omuga Kyiyila" and to them it was just a normal water body. But JH Speke became the first foreigner ( European) to reach this point and discovered the source of the second longest river in the world, beginning from Uganda, passing through South Sudan, Sudan, Egypt and finally to the Mediterranean Sea.
A lot of tourists from all over the world come to Uganda to see this beautiful point and take a boat cruising to that exact point where the Nile separates from lake Victoria. While at the Source of the Nile, you can also decide to visit the Speke monument which can be seen from a distance as a monument in his remembrance. You can't miss out on the Mahatma Ghandi's monument, right next to the boat docking point. He was an Indian freedom fighter who's ashes were immersed in the waters of river nile as a way of fulfilling his death wish.
The place has been developing year per year to reach the international standards and a lot of improvements have been made. The place has a bar and restaurant, a number of small units selling African art pieces and materials, and there are nearby accommodation establishments.
White-water rafting
White-water rafting is an extreme adventurous activity that you can't compare to any other activities on River Nile. White water rafting on the Nile is best done in groups to have the real experience, and it can be done in two sessions. a full days session is more rewarding but so tiresome while a half day rafting session covers a distance of about 21 kilometers through eight big rapids. At the start, you begin with calm waters that are even perfect for swimming.
After your rafting experience, you will walk away with life time memories because of this adventure through these Nile rapids.
Bungee Jumping
Jinja is also the only place in Uganda well known for Bungee Jumping, another extreme adventurous activity. You will plunge yourself 43 meters down into open space before your immersed into the Nile waters. Bungee jumping is an activity much loved by thrill seekers for an unforgettable experience to test the limits of their adventure spirits and heights.
Quad biking
Quad biking is yet another amazing activity one can participate in while in Jinja to explore actively on the bikes. The bikes don't require driving skills in that one can learn how to ride it within a few minutes. Riding these quad bikes takes you through the farms and communities next to river banks where you see amazing views of the nile river. You get to slide across the puddles and potholes in mud which makes quad biking much more fun.
Quad biking is more exciting as a team and you get to share nice memories with your travel team, friends or family while riding the bikes. There is always a free training session you go through before the beginning of each activity or riding safari. Your given suits to put on that are fit for the routes your going to use in order to spare your cloths from getting dirty.
Tubing on the Nile
Tubing is one of the new activities in Jinja and many tourists get to have fun while floating on water. What makes it more popular in Jinja is that it takes place on the world's second longest river. There are 3 stages of tubing which include Flat water tubing for for beginners and relaxation on the waters, followed by medium tubing and the extreme tubing that involves rapids on white waters.
Nile horseback riding
Nile horseback riding is yet another activity done along the river banks as you go through the rural villages of the local people living along th bankers. You will also get to see a lot of spectacular sceneries as you ride on the back of the horse. Nile horse back riding is is a unique activity since its done in few places across Uganda. The horses used are fully trained, monitored and healthy to be able to carry tourists on a riding safari. While enjoying the ride, you can have an opportunities of seeing a number of bird species.
Kayaking
Kayaking is another extreme adventurous activity done on river nile as you paddle through the rapids. A kayak is a small, narrow watercraft which is typically propelled with a double-bladed paddle. Most kayak lovers make it their routine because it's a low impact sport with several health benefits.
Canoeing
Canoeing is a recreational boating activity that is also done in Jinja on River Nile. It's done when you kneel or sit facing forward in an open or closed-decked canoe. You propel yourself with a single-bladed paddle, under your own power and kayak through the waters of the Nile.
Nile boat safaris
On every safari in Jinja, a boat cruise on River Nile can't miss out because it's part of almost all itineraries to Jinja. Boat Rides give visitors a chance to encounter lots of bird species and stunning scenery. You can also see some birds while on a boat ride on the Nile river. They mostly stay in the green vegetation along the river backs and also seen on some rocks in the river.
Evening sunset cruises
After a long day of adventurous activities on the Nile river, visitors usually relax on an evening boat cruise as they sip on locally made beers enjoying the beautiful sunset views. You can book for a scheduled evening book cruise or hire a private boat because depending on your preparations.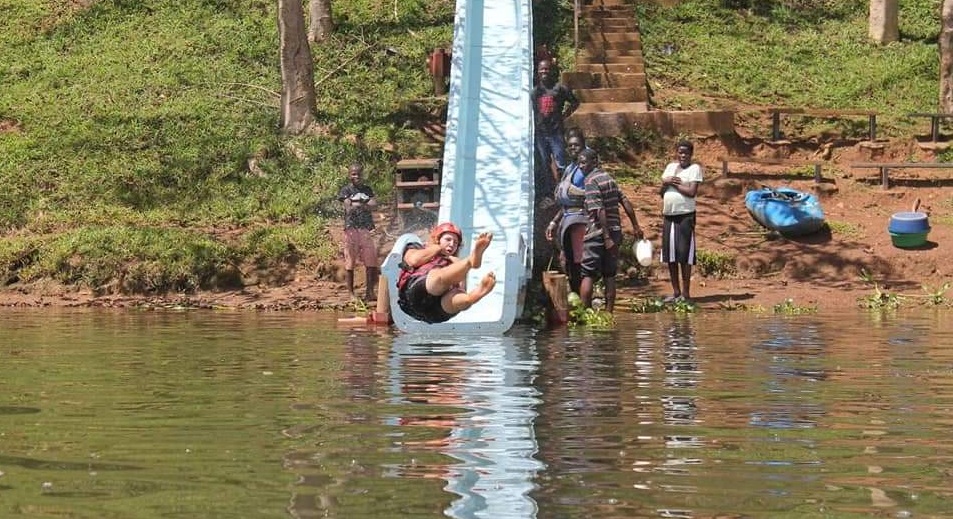 Water slides
Water sliding is one of the latest introduced activities in Jinja and its mostly enjoyed by the local tourists due to the fun and experience they get. It is special in a way that it's attached to the nile river and when one slides through, they end up in the waters of the nile.
Zip lining
Zip lining takes place in Mabira forest just before reaching jinja city, which is about 44kms East of Kampala City. You drive to Mabira forest at griffin falls camp where you begin with the briefing. Thereafter you begin the walk to the starting point of the activity. Zip lining is where you pass through the tall trees on a zip line, from one point to another. It is an amazing activity that usually makes one feel like a monkey while passing up through the trees.
Mountain cycling
If you want to keep fit while in Jinja, you can opt to hire a bike and ride through the city or the different locations outside the city to explore more and flexibly. You can even ride through the city as you see these attractions easily on a bike. Same applies to motorcycling where its available to ride as well. While riding, you become physically fit and test your body, this helps keep the body strong and healthy.
Jet boat safari
Besides the ordinary boat trips that take place on River Nile, jet boat trips take place on the nile and are some of the epic trips for guests visiting Jinja. The jet boats are very fast moving boats giving you an extra-ordinary safari as you sail on the river splashing the waters on a very high speed. Test your fears as you take a jet moving boat.
Jinja city tour
It is the second oldest and biggest city in Uganda after Kampala. It is also the most developed cities in terms of infrastructure due to the first planners of the city (British). The city is an amazing place with lots of sites to visit while having a city tour. First of all it has local markets that sell fresh produce from the gardens like food and agro-products. There are also multiple art and craft markets where mostly foreign visitors pass-by to do shopping of the African art pieces and cloths. There's also a museum where you get to see a lot of historical items about the city, among many other attractions.
There are also various tourism sites in Jinja, and these include:
Activities done in Jinja
 Itanda falls
Itanda Falls are an amazing falls offering spectacular views of the rapids and cascades amid lush, hilly greenery. At this site, you get to feel the power of rushing water and hear the sounds of the roaring river. Itanda falls have three levels of rapids that run through this spectacular place. The Locals living around these falls consider them to be sacred, yet tourists see it as an escape to magical sceneries and epic views of the water.
Busowoko falls
Busowoko falls is another spectacular place in Jinja to visit in order to discover the breath-taking views along the nile river. It is 19km away from Jinja town and one can accesse by all vehicles on a marum road, in Bususwa/Bukongo village just after Namavundu Forest off the rugged Kimaka-Budondo-Kibibi road. It is a hidden attraction that needs you to visit because of the adventurous activities and nature wounders found there. It's one of the last waterfalls remaining on the upper Victoria Nile. A number of activities like tubing, white-water rafting, water massage among others that take place in Busowoko.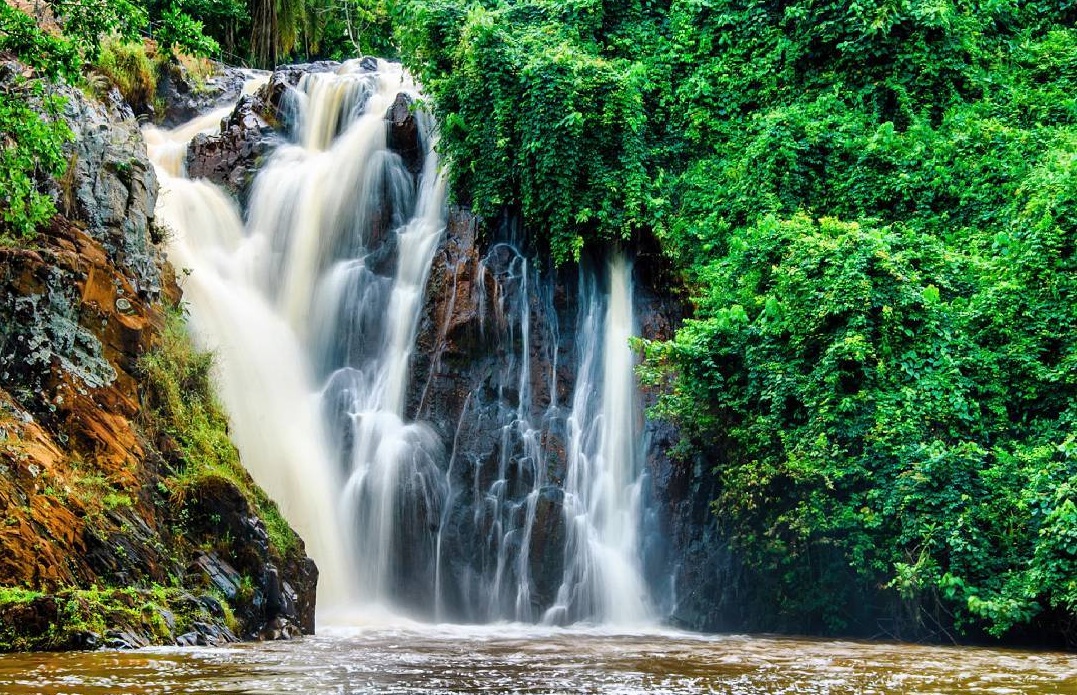 Ssezibwa falls.
Ssezibwa falls is a mystical falls located 32 kilometers away from Kampala city along Kampala -Jinja highway in Mukono District. The spectacular waterfalls are believed to have been born by humans many hundred years ago. The falls are one of the most spiritual and cultural centers where many natives go for blessings, wealth, and fortunes. At the site, a traditional healer performs ceremonies for those seeking love, children, healing and success in their businesses. It belongs to the Buganda kingdom and all the traditional rituals fall under Buganda cultural practices. Take a weekend off with family and friends to go visit Ssezibwa falls for a camping experience.
People also ask!
Why is Jinja famous among tourists?
What is Jinja known for?
How many villages are in Jinja?
Was Jinja once a capital city of Uganda?
How much is from Jinja to Kampala?
What are traditional beliefs?
What are 5 interesting facts about Uganda?
What are the 5 interesting facts about Jinja?
What are 5 interesting facts about River Nile?
What are 3 interesting facts about Uganda?
What are 3 facts about Victoria Falls?
How much does it cost to get from Jinja to Toronto?
How long is it from Jinja to Kampala?
What was the first capital city of Uganda?
How many big cities are in Uganda?
Which is the richest district in Uganda?
What is the oldest primary school in Uganda?
What religious practices do people of Uganda have?
People also ask
Why is Jinja famous among tourists?
What is Jinja best for?
How many villages are in Jinja?
Was Jinja once a capital city of Uganda?