Apoka Rest Camp
Apoka Rest Camp or Apoka UWA bandas is a budget accommodation establishment that is located at the park's headquarters. It's strategically overlooking the near Narus valley close to where you can view wildlife even by sitting at the veranda. Uganda Wildlife Authority is managing the budget accommodations in Kidepo national park. These include the Apoka Rest Camp and the several campsites positioned inside the wild area. Apoka rest camp is the safest place in the park since its situated where rangers and park staff stay at the head quarters.
Apoka has hydro electricity and the place has light through out the night, so no need to worry about power.
Accommodation
Apoka Rest camp which is more like a hostel has 16 self-contained chalets with a bathroom and toilet. The beds vary depending on single or double occupancy bandas. They also have cheaper bandas (14 in number) that are non-self-contained, with toilets and bathrooms outside the bandas. The prices to stay at these accommodations are pocket friendly for budget travelers depending on where you choose to stay.
Restaurant
There's a small restaurant to get food at a budget cost on order because the restaurant operates on a small scale. However, budget travelers having a long stay are recommended to carry their own food and drinks for the period they will be staying in the park. The available restaurant can provide meals upon booking, for any additional diet like chicken or goat's meat. There is also a small bar offering drinks like water, juices, wines and alcohol to guests who need them.
For guests interested in "Wilderness camping", the park provides camping area with amenities such as a campfire area, a toilet, bathroom and water. One is required to carry or travel with their own camping materials inclusive of the tent, beddings and own food or you can hire a tent from the park authorities. Note that it's a MUST requirement to stay with a ranger guide in the wilderness.
One of the camping site is  "Nagasokopile" that is few kilometers from Apoka tourism center. It is standing on a raised land giving you a clear view of the wilderness with an observation point as well. While at the camp site, you can observe a hard of cap buffaloes grazing down in the open savannah.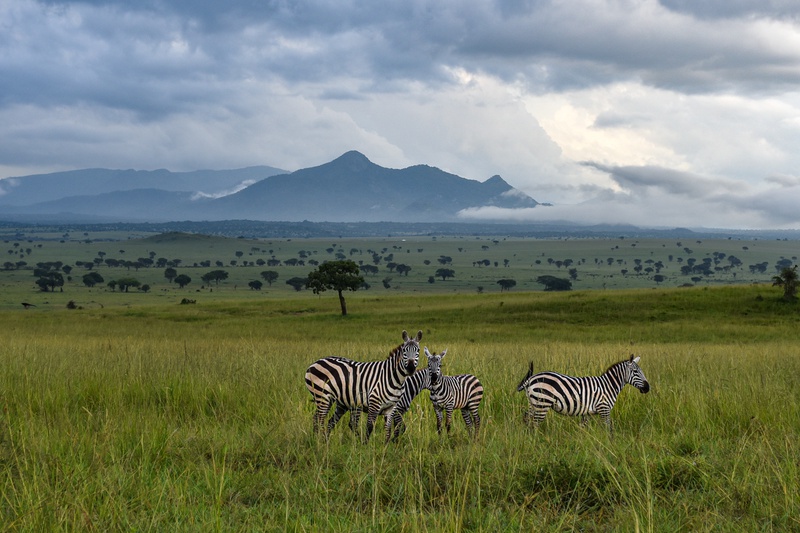 Activities to do while at Apoka rest camp
Game drives in Kidepo valley national park usually take place in the Narus valley. This is where you get to spot countless wildlife like buffaloes, zebras, lions, antelopes among others
Nature walks
Nature walks take you to view the smaller species including small animals, birds, insects, reptiles, and other creatures
Community visits
Guests usually have a community visit to the local Karamoja community (Kejongs or IK community). They get to participate in their regular activities plus visiting their manyattas or home stays.
Traveling to explore the Kanangorok Hot Springs across the Kidepo Sand River
Sightseeing.
While spending time at the lodge enjoying the fabulous views of the golden and green plains dotted with trees abounding with wildlife
Location
Apoka rest camp is located in the south-western sector of Kidepo Valley National Park, in Northern Uganda. Therefore you drive a distance of 560km (11 hours) on road from Kampala to Apoka safari lodge, or use air transport.
Conclusion,
If your planning a safari to Uganda or East Africa for wildlife and game viewing, book with us.
Travel to East Africa and explore the unseen wildlife in abandance, with activities like mountain hiking, wildlife viewing, wildebeest migration viewing, cultural experience, Gorilla tracking, lion and leopard tracking, chimpanzee tracking, golden monkey tracking, volcanic exploration, heritage sites visit, nature walks plus your whole bucket list, consider Pamoja Tours and Travel.