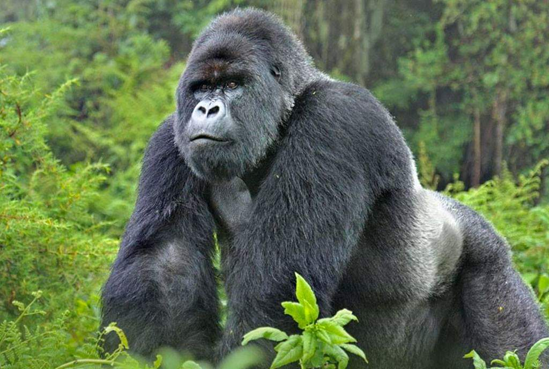 Booking Gorilla Trekking Permits
Booking Gorilla Trekking Permits.

Booking Gorilla Trekking Permits. To begin with, a gorilla trekking permit refers to a card or document that is issued by Uganda Wildlife Authority which allows any visitor above 15 years of age to visit a habituated mountain gorilla in either Bwindi Impenetrable National park or Mgahinga National Park.
Additionally, it is important to note that since gorilla trekking does not take place only in Uganda. The other gorilla destinations are Democratic Republic of Congo and Rwanda. That said, these countries also require gorilla permits in order to go for gorilla trekking.

What is gorilla trekking?
Gorilla trekking is defined as a hike to the tropical forests of Africa to see the mountain gorillas in their natural habitat. Additionally, this activity requires one to be physically fitness due to the fact that it involves long hours of hiking in a mountainous forests of Bwindi or Mgahinga terrain, searching for the mountain gorillas.
Also, before trekking begins, you must attend a briefing session by our professional tour guides to ensure that you understand the rules, requirements and what to expect.
Gorilla trekking destinations in Uganda and the permit prices
In Uganda, gorilla trekking takes place in Bwindi Impenetrable National Park and Mgahinga National Park.
Additionally, Bwindi Impenetrable national park is a special destination due to the fact that it is a home to half of the world's mountain gorilla population.
Also, the park has over 16 habituated families which are spread out among the 4 sectors; Ruhija, Buhoma, Nkuringo and Rushaga. The trekking session may take up to 4 hours and when you meet the gorilla, you have only 1 hour with them.
Price
700$ per person (foreign non residents)
600$ per person (foreign residents)
Ugx 250, 000 per person (East Africa citizens)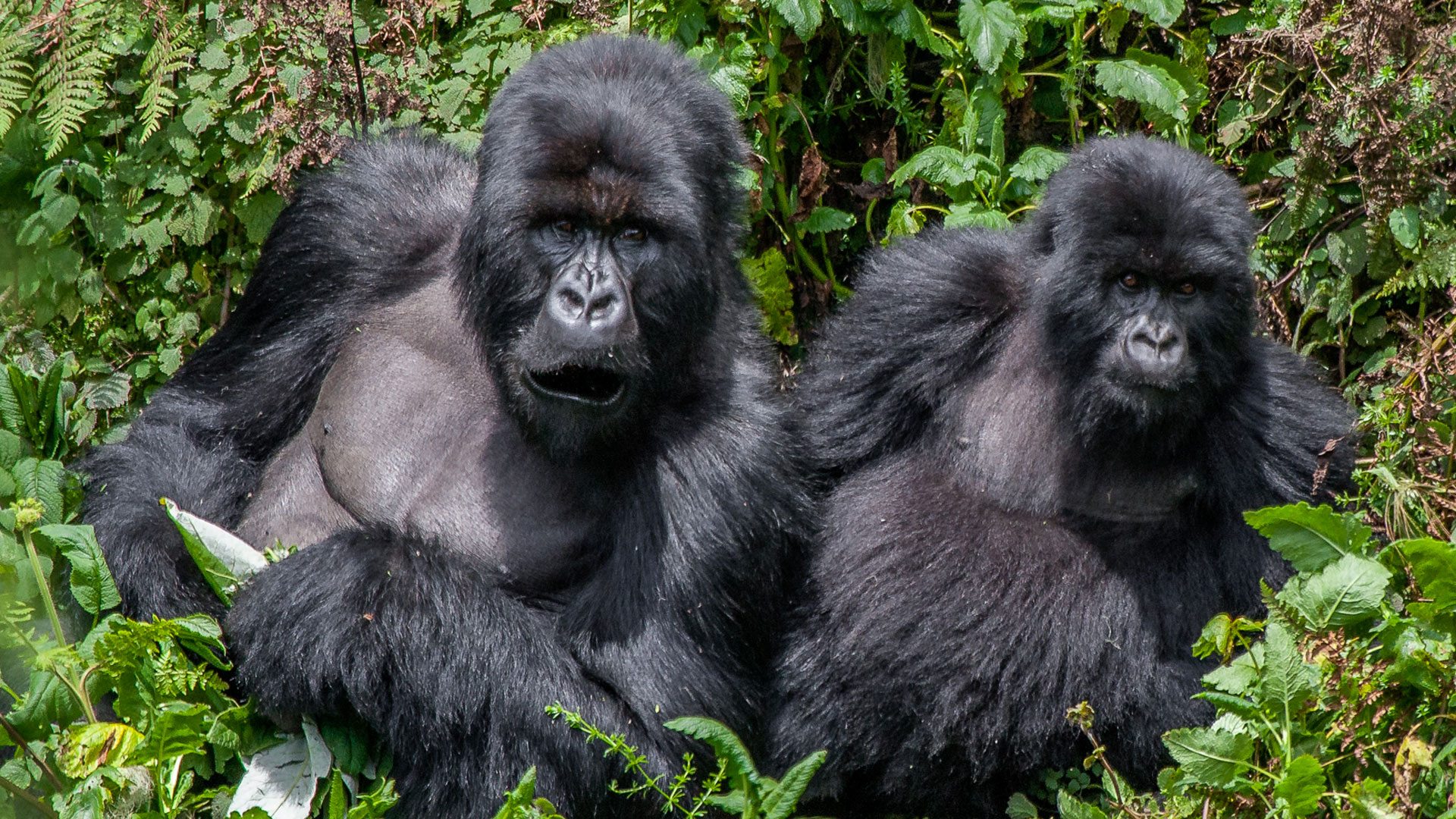 Other Gorilla trekking destinations
In the Democratic Republic of Congo, gorilla trekking takes place in Virunga National Park. The costs of the permits are as follows;
Low season
-200$ for foreign non-residents
-150$ for Congo nationals
High season
-400$ for foreigners
-200$ for Congolese citizens
In Rwanda, gorilla trekking takes place in Volcanoes National Park. The cost of the permit is 1500$ per person.
NOTE: Uganda offers the best gorilla tracking safari packages, book with Pamoja Tours and Travel
How does one get a gorilla trekking permit in Uganda?
To begin with, for anyone to visit the mountain gorillas, every visitor must have a permit. More to that, you can obtain the permit from Uganda Wildlife Authority. Alternatively, your trusted tour company Pamoja Tours and Travel can obtain the permit for you (at an extra cost 100 $) and thus make your process more convenient.
Important to note
If you are planning on going for gorilla trekking, you have to ensure that you make your gorilla permit booking early (at least 3 months in advance) to avoid delays/disappointments.
Reasons
There is a high demand for permits especially during the peak season (June to September and from December to February)
A maximum of 8 people get to visit each Gorilla family on a daily basis, and cannot exceed that number.
Booking Gorilla Trekking Permits
The process of obtaining a gorilla trekking permit
Inform your tour operator about the dates that you intend to track the gorillas so as to ensure proper planning. Also, the tour operator can find out if they will have available slots and temporarily book them.
You will be sent bank details for you to make money transfer for your permit. Alternatively, you can make your payment using your credit card.
Send a copy of your passport. This provides your details that will be used during permit registration (full names, nationality, passport number).
After registration, your permit will be processed and acquired for you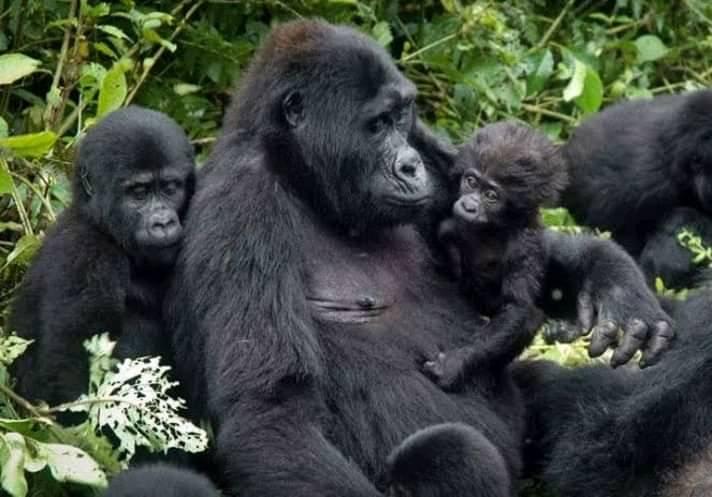 Do you own the gorilla trekking permit after purchasing it?
After purchasing a gorilla permit from Uganda Wildlife Authority, you get a receipt to confirm purchase. The receipt has a booking ID which they always consider when signing in at the national park.
Furthermore, depending on your trekking dates, you will only get the permit one week prior.
However, if you purchase your permit through a tour operator, they will send you a scanned copy of the permit's receipt for your records and confirmation.
Additionally, you will own this permit from the time of purchase to the time of signing into the park where you will hand it over to the UWA authorities. Afterwards, it will be sent back to the headquarters for reuse.
How long is the gorilla trekking permit valid in Uganda?
A gorilla trekking permit is valid from the time of purchase to the trekking date. After the trekking date, the booking ID expires and the permit becomes invalid.
In the event that you get a reason for not going for trekking on your scheduled dates, it is advisable to reschedule at least two weeks before your date through your tour operator Pamoja Tours and Travel or Uganda Wildlife Authority.
Booking Gorilla Trekking Permits
Some of the requirements for gorilla trekking include;
Long trousers
Water proof hiking boots
Long sleeved shirt
Gloves
Rain jacket
Conclusion
Undoubtedly, gorilla trekking is a memorable lifetime experience that you cannot afford to miss out on. That said, make your booking with Pamoja Tours and Travel today, you will get a worthwhile adventure. Also, ensure to follow all the required instructions in order to secure your gorilla trekking permit.