What to consider when planning your gorilla trekking safari in Uganda
Plan a Gorilla Safari To Uganda, Useful Tips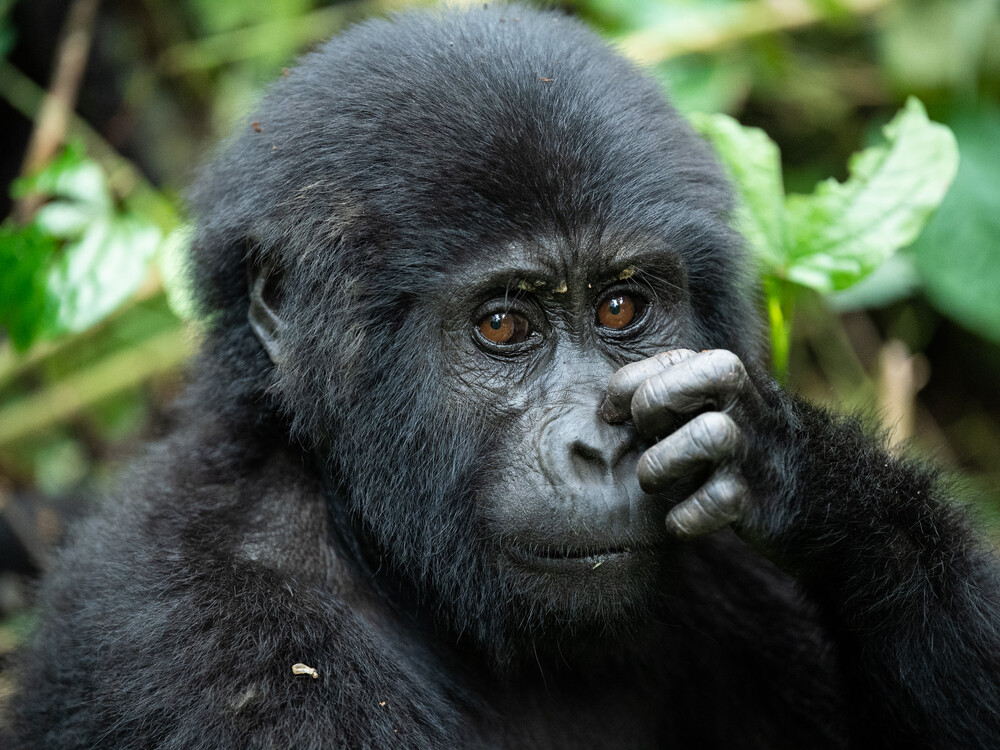 The Gorilla Permit
What to consider when planning your gorilla trekking safari in Uganda. The first point on the list of plans for a gorilla safari in Uganda is the gorilla permit.
The permit, issued by Uganda's Wildlife Authority, lets you spend between 1 and 4 hours with a gorilla family. For your safety, you will have two armed rangers, a trekking guide and a team of rangers who will track down the gorillas ahead of you so that you are sure of meeting the jungle giants.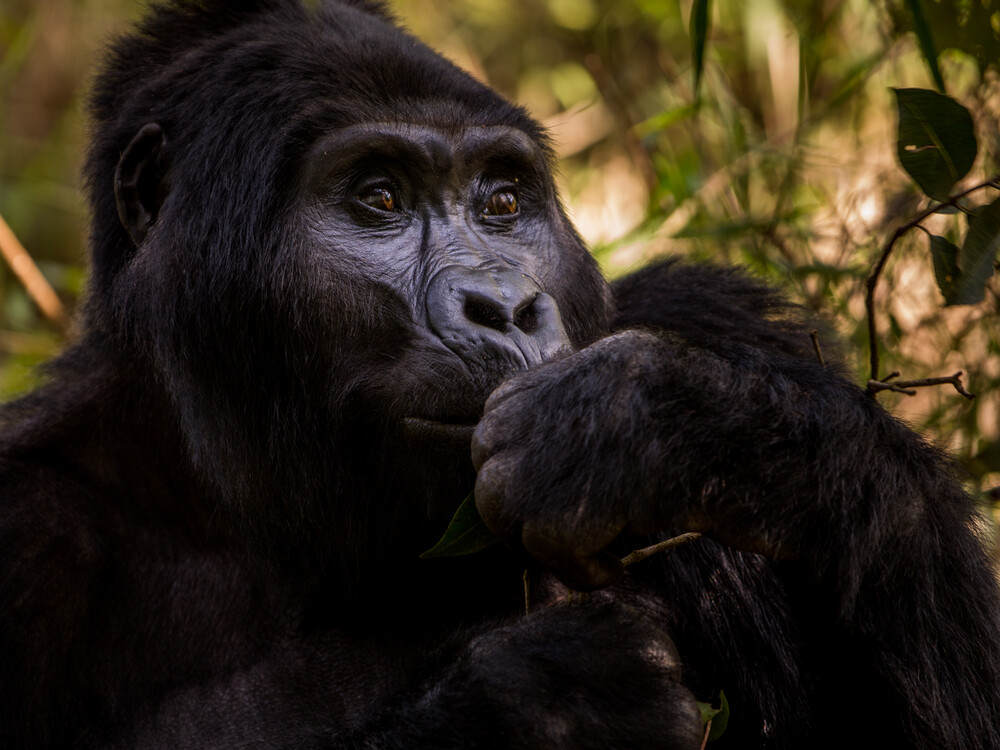 How much does it cost to get a Gorilla Trekking Permit for Uganda Gorilla safari?
Any foreign non-resident over the age of 15 can track Uganda's gorillas for $700. Foreign residents pay USD 600 and East Africans 250,000 Uganda Shillings (US $). However, this permit only allows one hour with a selected gorilla family.
For more time in your natural surroundings, opt for habituation permits, which currently cost $1,500. Approval requires at least four hours with a gorilla family. If you're looking for a challenge to spend invaluable hours with a Gorilla in the jungle, then you've come to the right place!
Are there discounted gorilla permits?
The Ugandan wildlife authority occasionally reduces the licenses for gorillas at least once per year. For example, between December 2020 and June 2021, UWA has reduced permits to $400,00 / 300,00 / 150,000 dollars (UGX) for Foreigners / Residents / EA Nationals. To take advantage of the reduced authorizations, ask your tour operator about the latest developments.
Where and how do I get a gorilla permit for my gorilla trekking safari in Uganda?
The Uganda Wildlife Authority, a national body of the conservation community with the authority to issue licences on behalf of the government. You can purchase your gorilla trekking safari permits directly at UWA's Kampala office.
Alternatively, if you do not wish to participate in the complex logistics involved in the transfer, cancellation or even processing of a permit, you should seek permission from a licenced Ugandan travel operator, such as the Pamoja Tour and Travel.
UWA has licensed a number of local operators, of which 80% sold permits. The other 20% is sold directly to tourists. Operators charge about 5-30 percent of the permit price for the logistics. This is a fair deal considering the procedures for the processing of authorizations.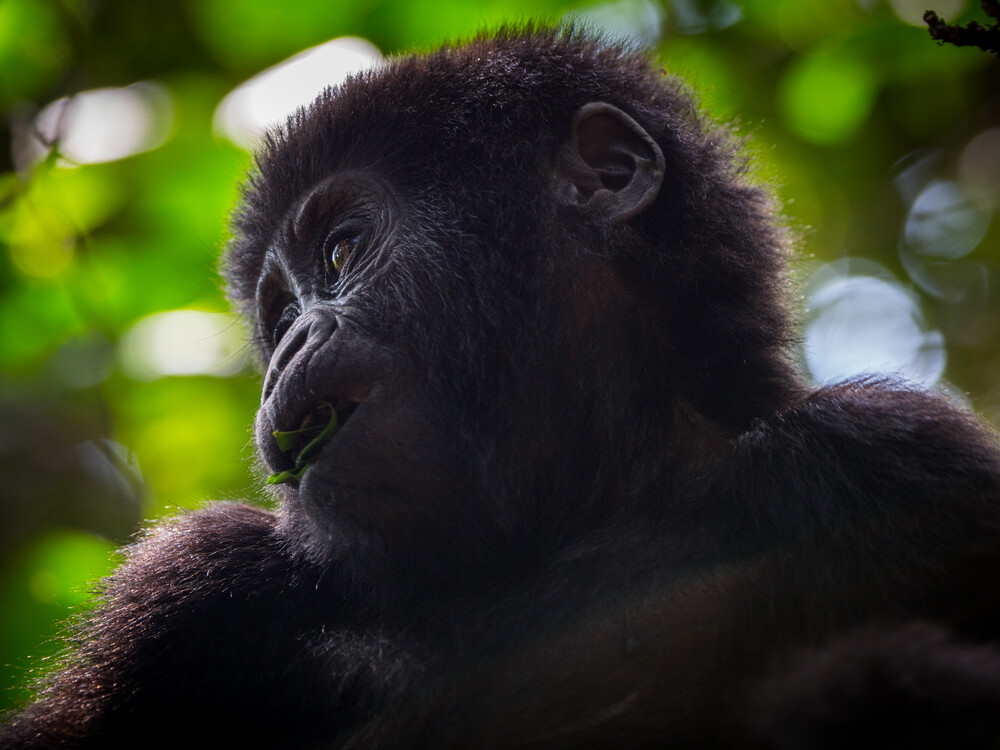 How many gorilla permits exist in Uganda?
Most of the 1,070 species of mountain gorilla in the world are wild and out of human reach. However, researchers in Uganda have found that 21 gorilla families are home to research and tourism. Nineteen gorilla families are available for gorilla trekking in Uganda and two are aside for research and habitat experience.
UWA allows only 8 people to walk with a single gorilla family for an hour a day. Only four people will participate in the habituation process with one family of feral gorillas.
As a consequence, Uganda's wildlife authority issues 152 gorilla trekking permits and eight habitat permits per day year-round.
Do I need to have a visa to travel to Uganda?
Most probably, yes! If your country does not belong to COMESA, you need a tourist visa to go gorilla trekking in Uganda. Please, however, check with your consulate about the latest developments with regard to tourist visas to Uganda.
A tourist visa to Uganda costs USD 50 per person and allows you to enter for 60 days. If you plan to visit Uganda's East African neighbors, Rwanda and Kenya, we strongly recommend an East African visa that costs $100 and lasts 60 days after your gorilla trekking adventure.
Since the Presidential Decree of June, all visas to Uganda have been issued only through the online portal Visa Immigration Go.ug. This is to avoid crowds in the immigration office at the airport. You may not be allowed to board your flight unless your visa is processed online.
Getting to gorilla parks in Uganda for your gorilla trekking safari
Bwindi Impenetrable National Park and Mgahinga Gorilla National Park are located about 500 km from Entebbe International Airport.
Get to your gorilla trekking safari by road
Halfway down the road is Lake Mburo National Park, a small wilderness sanctuary. This often acts as a buffer for the long, odious hunt for gorillas. You can take a walking safari in the evening or a game drive through the park in the morning before continuing the extensive drive southwest for your gorilla trekking safari.
Travel by air for you gorilla safari in Uganda
Alternatively, you can take a quick local flight to Kisoro Airstrip in southern Bwindi and Kihihi Airstrip in northern Bwindi. Both are located about 38 kilometres from the park. With a 4 × 4 car transfer it takes about two hours on the dirt road from one runway to one of four trail heads in Bwindi and about one hour to get to Mgahinga.
The destination has much more to offer African safari, and a gorilla safari in Uganda can give you both the rainforest and savannah plains as great wildlife experiences. Something other safari destinations cannot offer.
Can I combine gorilla trekking with wildlife safari?
After gorilla trekking, Uganda offers a wide range of activities, the most popular of which is a safari in one of the savannah reserves. Combine gorilla trekking with wildlife safari in Queen Elizabeth National Park and Lake Mburo National Park on a gorilla safari in Uganda. Queen Elizabeth is about 100 km to the north of the Impenetrable forest of Bwindi and about 165 km to the north of the town of Mgahinga.
Most Uganda gorilla safaris will head north to Ishasha Sector of Queen Elizabeth National Park after trekking through Bwindi. Spend the night and take a game drive to watch the magnificent tree-climbing lions.
Later they will drive another 80 km northwards to Kazinga channel, take a boat ride along the canal and spend the night. In the morning, they will go on a game drive on the northern Kasenyi trails in Queen Elizabeth National Park.
Combine gorillas and chimp safari in Uganda
At this time, the gorilla safari can go hunting chimpanzees in nearby Kyambura Gorge or drive north to see more exciting chimpanzee troops in the famous Kibale National Park, which is about 127 kilometres away.
Kibale has become one of the top places to spot chimps in Africa, and is a common last attraction on almost all gorilla safari itineraries in Uganda, before making their way back to the airport. Other primate trails include gorillas and chimpanzees in kibals, which then set off.
What to consider when planning your gorilla trekking safari in Uganda
A few tourists also walk gorillas in Mgahinga, stay one night and hike to the gold monkeys in the same park the next day or hike to Mt. Gahinga and also Mt. Sabinyo.